For many tour operators, halal is the future.
The ever-evolving travel industry has been undergoing one of its biggest changes(opens in a new tab) in years. Gone are the days when travel was exclusively for the wealthy — with the rise of a global middle class (or 'travelling class') as well as cheaper flying costs, travel has never been more accessible. Tourists are venturing further(opens in a new tab) afield and taking part in a wider variety of activities than ever before. The growing middle class among Muslims, in particular, has begun to change the way tour operators and travellers view modern-day vacationing. Worth $177bn (£136bn) in 2017, halal tourism is projected to continue its growth to reach $274bn by 2023, according to the 2017-18 State of the Global Islamic Economy Report(opens in a new tab). In light of this new growth, many tour operators are adapting their practices to offer a more inclusive experience to guests from a range of different social and religious backgrounds.
So, what exactly is halal?
Halal is an Arabic word meaning 'permissible for Muslims(opens in a new tab)'. Although typically used for food, the term refers to any activity in accordance with Islamic Law. This means foods such as pork or pork by-products and animals not slaughtered properly or not slaughtered in the name of Allah are forbidden. Also forbidden are alcohol and carnivorous animals. A quick Google search will tell you most of what you need to know about halal, but here(opens in a new tab) is a good starting point.
Why is halal so important, and what does it mean for tour operators?
Muslim spending on food and beverages is growing at nearly double that of global growth(opens in a new tab). In fact, global Muslim spending across lifestyle sectors in 2016 worked out at $2 trillion. To meet the increase in demand, Muslim-friendly hotels are springing up across Europe and other parts of the world with promises of a more inclusive experience. Screening off pools and sections of beaches to accommodate women who wish to sunbathe and swim privately, opening gyms at different times for men and women, and, of course, offering family-friendly entertainment and halal-friendly food are all steps tour operators can take to appeal to the Muslim market. Although this shift is happening in countries all over the world, Japan is leading the way with their initiatives. In preparation for the 2020 Olympics in Tokyo, Japan is hoping to attract 20 millions visitors and forecasts annual growth at 18.7 percent by 2020(opens in a new tab). The total number of tourist arrivals in Japan in 2016 surpassed 24 million, well ahead of the target set by the national government, and tourists from Muslim nations accounted for a growing number of the arrivals(opens in a new tab).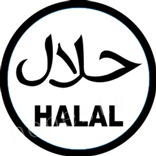 To better understand what it takes for a tour operator to cater to the Muslim community, we talked to Adam Elsary, owner of Japan Halal Day Tours. Here's what he had to say.
Tell me a bit about Japan Halal Day Tours.
Adam: When I first moved to Japan, I quickly fell in love. The culture, people, and food were all amazing, but it wasn't easy to find halal restaurants or places to pray. I set up Japan Halal Day Tours to offer inclusive experiences so that other Muslims wouldn't have to experience the same difficulty I did. Travelling as a Muslim is not always easy, so we've trained our guides in halal practices and sourced some of the best halal food and activities in Tokyo. We go behind the scenes to offer a full experience for Muslims — a comprehensive tour with food, drinks, and a local guide included. All guaranteed halal.
Why did you choose Japan as the destination for your tour company?
Adam: Honestly, I travelled to Japan eight years ago and didn't want to leave! The Japanese have an excellent reputation for their manners, and even though it is a non-Islamic country, it stays very close to the Islamic way of life. Islam is all about respect, and the Japanese are respectful to people from all walks of life.
What is the general attitude towards halal in Japan?
Adam: I've witnessed a huge shift in the way Japan has embraced foreigners and most significantly, Muslim tourists. With the increase of visitors from all over the world, there has been an effort in Japan to understand more about Islam and to open up the country to tourists from different backgrounds. There are now more halal restaurants than before and dedicated prayer rooms and mosques around the city. The Muslim community has been welcomed by a large portion of the population, and there is even a famous radio and TV channel here called NHK, which interviews members of the Muslim community living in Japan, from tour guides and restaurants owners to teachers and doctors.
Is it necessary for Muslim visitors to take a tour with a tour company?
Adam: In my opinion, yes. Like I mentioned, there are more halal restaurants than ever before, and both the Tokyo and Osaka airports have dedicated prayer rooms, but finding halal food and activities can still be challenging. Some restaurants don't speak English and aren't prepared to accommodate guests. Others are confused about halal and are reluctant to accept Muslims. A professional tour guide is trained to answer any questions guests may have and to understand their requirements. As they know their city intimately, they can make sure you feel safe, that there are no miscommunications with the locals, and that the stress is taken out of your trip. My guides are all informed about Islamic beliefs and the requirements of halal, so we try to show our guests authentic Japan without the worry of finding halal in a non-Islamic city.
What preparations did you make before running halal tours?
Adam: Before Japan Halal Day Tours, I had a successful business offering food and cultural tours in Japan but wanted to broaden my offerings to appeal to the Muslim community. Before each tour, I try to get information about the guests to understand the areas they would like to visit and if they have any special requirements (for example if they're travelling with small children). It's really important when planning any trip that you're aware of prayer times and the proximity of prayer rooms. We also call the restaurants prior to our arrival to make sure guests can enjoy halal lunch. We choose only the best guides that know about Muslim customs so that our guests feel safe and understood.
Have you encountered any difficulties?
Adam: Sure, it wasn't easy for me when I first moved here. The Japanese are very friendly and welcoming, but eight years ago it was difficult to find halal food and prayer rooms. When I first set up Japan Halal Day Tours, the only option we had was to provide restaurants with halal beef and arrange for it to be cooked accordingly. We worked with these restaurants for a year before more Muslim-friendly restaurants came onto the scene. It's much easier now, but offering quality food still involves a lot of research to ensure none of the dishes contain alcohol or forbidden meat. You need to be very careful.
What advice would you give other tour operators looking to offer Muslim-friendly tours?
Adam: I'd advise tour operators not to exclude one segment of the market. Although our tours are Muslim-friendly, they appeal to people of all backgrounds. We do not discriminate. Muslim travel may be increasing, but it still represents a small percentage of overall tourism. From a business perspective, working solely with Muslim tourists makes it difficult to stay afloat financially. Be open and accept visitors from all walks of life, listen to your visitors' ideas and opinions, and craft an experience that will make them come back again and again. Welcome everyone, and do so with grace. Lastly, and possibly the most important aspect, is to do your research. Understand what your guests need, and ensure you provide a quality tour in accordance with their beliefs.
What are your projections for the future of halal?
Adam: As long as the demand grows, Muslim-friendly tourism will continue to increase. Muslims now have more disposable income than ever before and are eager to explore the world. On my tours, I receive many families and couples who've always dreamed of visiting Japan, and now with ease of travel, they can. For the most part this is not a racist country, and Muslim visitors know they will be treated with respect and dignity. Every Friday, Muslims living in Tokyo (from countries such as Turkey, England, the US, Egypt, and Syria) gather in Tokyo Camii, the largest mosque in the city. Although we are still a small community, we feel very welcome. My aim with Japan Halal Day Tours is to build on this and to let Muslims know that we are here for support. Anything you need, please get in touch, and we can help.
---
Find this article useful? Enter your details below to receive your FREE copy of 95 Epic Places To List Your Tours and receive regular updates from Tourism Tiger and leading industry experts.
By submitting this form you agree to Tourism Tiger contacting you via email.