Photos can make or break a website. You might have a wonderful design that's sleek and easy to navigate, but you still need photos that will sell the experience in a way that written content just can't.
But what photos will sell your tours? To help tour operators with this, we at Tourism Tiger have created a guide with the photos that every tour operator needs on their website(opens in a new tab).
The beautiful scenic shot
A beautiful scenic shot can make for a gorgeous website as they are some of the most eye-catching photos. Keep in mind though that scenic shots should be done in moderation. Scenic photos work tend to work best on sites for tours in the mountains or countryside.
Take this example from our client Select South West Tours(opens in a new tab).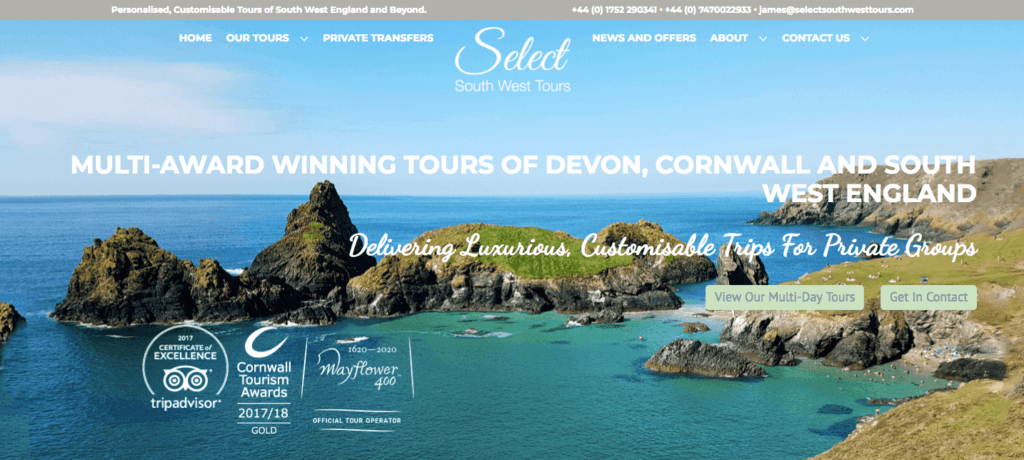 The location seems quite remote, making potential guests feel that they'll need to take the tour in order to see it. While you do want to show visitors the beauty that your tour will show them, most people will already know that your location is beautiful since that's probably a huge reason why they're coming to your corner of the world in the first place. These photos are important, but there are other photos that do a bit more work.
Photos of people on tours
The photos of people on your tours are the most important photos to have on your website. The experience that you offer can only be shown with photos or videos that show real people enjoying their day with your company. The photo should show people having fun, laughing, and engaged.
Check out this great photo from one of our clients Shin Tours(opens in a new tab).

These photos do a great job of showing people in action during the tour. Website visitors can tell that they're not just going to be walking around, or spending the time in a bus, they're going to be active. Not just seeing, but doing and experiencing.
If there's a certain demographic or type of person you want to target your tour company to, then make sure to show these types of people in the photos. If you're looking to have more families on your tours, make sure your primary photos feature them.
The photos of people on the tours will also give guests an idea of whether or not they're able to do the trip. If an elderly couple looks at the site and sees that everyone is very young and athletic looking, they may decide that your tour company isn't for them. If you're trying to attract everyone, try to make sure there is a mix of people.
Photo of guides
People want to see who they're going to spend the day or days with. The photos of guides should show some personality. Make sure people know that they're going to be in good hands with someone who seems fun. The photos should show that guides are friendly, un-intimidating, and experts of their craft! Here's a great example from our client Downstream Adventures(opens in a new tab).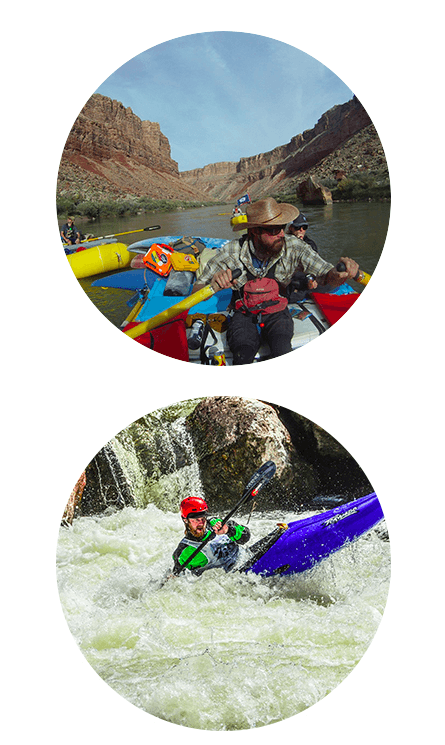 These are photos of the two founders, and next to the photos on the site, they have bios. The photos show passion and expertise.
The photos of the guides show a fun, friendly group. Each photo shows some personality.

Photos of guides interacting with guests
It's of course necessary to also show guides and travelers interacting. Website visitors should be sure that the experience will be personal and engaging, not just a stranger repeating the same thing every day to a different group of people. Here's an example from our client Flying Bike Tours(opens in a new tab). This gives website visitors an idea of the expertise their tour operator will have. You can see two guests attentively listening to what the tour guide is showing them.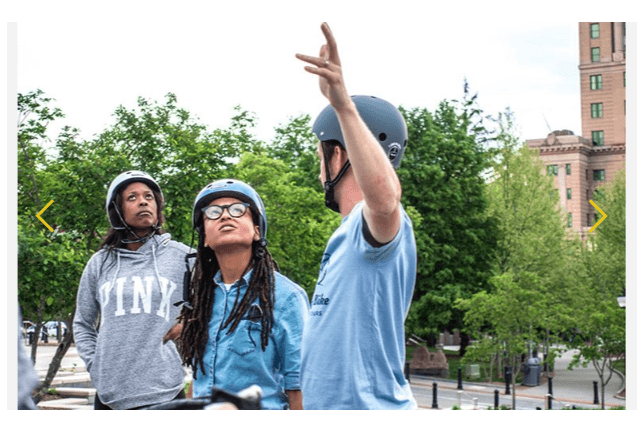 Show what makes you special
There are so many tour companies, and you have to stand out. Your website's photos should show why you're special. For example, our client Aloha Kayaks Maui(opens in a new tab) offers kayak and snorkel tours in Hawaii. Travelers get to see amazing marine wildlife on their tours, so of course this is something they should show off on their website. Their photos show not only people on the tours, but the guests seeing incredible Hawaii wildlife during the experience.
Here are a couple of examples: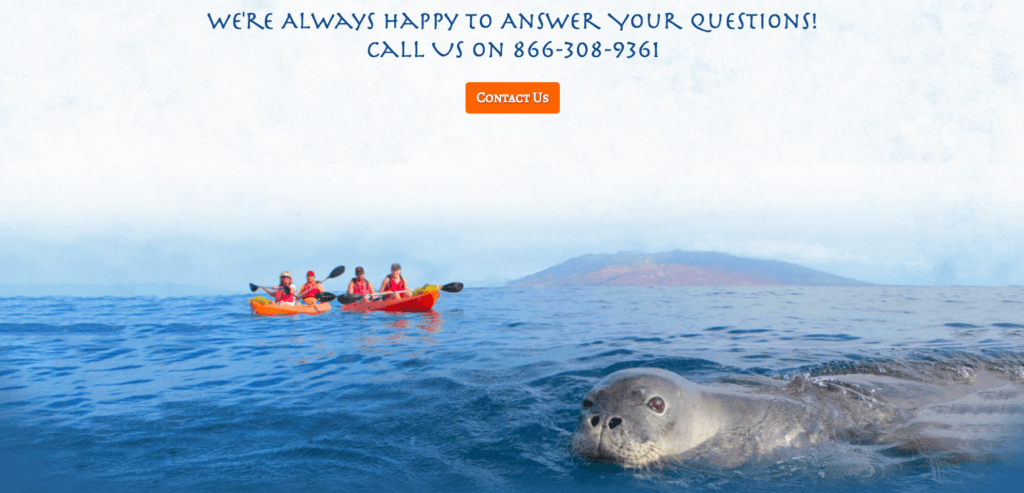 Use your photos to ease people's fears and answer their questions
Think of what questions your content can't perfectly answer, and use photos to demonstrate it to your website visitors. For example, if you're a white water rafting company with beginner, intermediate, and expert level tours, you should use your photos to demonstrate that the beginner is for everyone, so someone who is looking at the tour page will know straight away that they can handle it. You can achieve this by having an action photo of rafters on very mild rapids. Additionally, you should make sure that your intermediate photo doesn't look more intense than the expert level tour. Make sure it all makes sense with the content, and will give potential customers the best possible idea of the experience.
Show off your gear
If your tour is done with any type of essential gear, such as vehicles or bikes, make sure to show them off on the website. People want to feel safe and secure, and they want to see that you have a modern vehicle or equipment that will be reliable on the tour, not some old beat-up bus that will break down or be unsafe.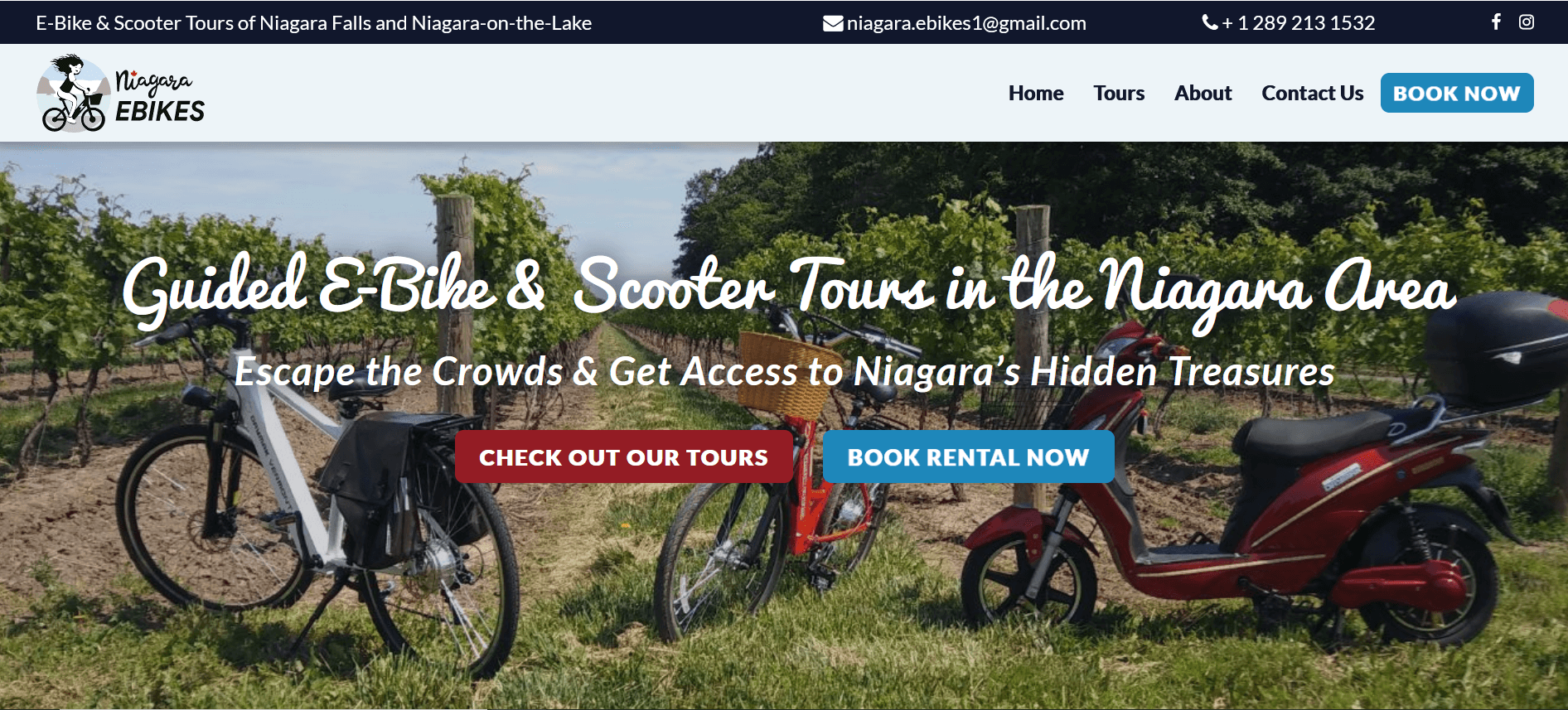 If you have the budget, try painting your gear, allowing it to become part of the centerpiece of the photo, not just a generic, obligatory photo of a car or bus.
Here's an example from our client  Niagara E-Bikes(opens in a new tab).
Death of the stock photo
Avoid using stock photos on your website. Oftentimes, potential customers can tell that they're stock photos, causing them to distrust you from the get-go. You don't need a professional photographer to take great photos. You can actually take great photos with just an iPhone and some understanding of how the iPhone's cameras settings work. We have a guide on how to take high quality photos(opens in a new tab) with nothing but an iPhone so you can get started and get those stock photos off your site!
If you simply must use stock photos on your website, our favorite site is Unsplash. They offer beautiful, free photos that don't scream stock photo.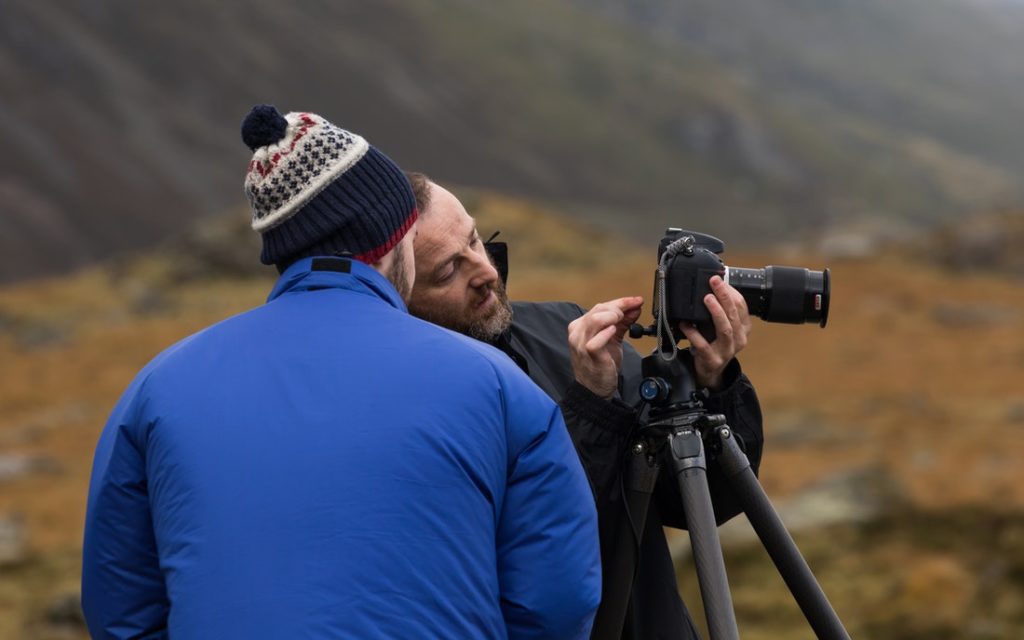 User-generated content
And finally, all websites should have user generated content in some form. A great way to do this is to have an Instagram feed on your site. With a third-party application like Regram(opens in a new tab), you can repost photos that your guests have taken onto your own account, which will then appear on your website. This is a feature that all Tourism Tiger sites are compatible with, like on Manuel's Tours(opens in a new tab):
Photos make or break a website. You might have a fast, easy to navigate site, but it won't help you sell more tours if your photos are don't show people the personality of your tour company or what makes it special. We hope this guide will help you improve your website and sell more tours. Questions? Contact us today!(opens in a new tab)
---
Find this article useful? Enter your details below to receive your FREE copy of 95 Epic Places To List Your Tours and receive regular updates from Tourism Tiger and leading industry experts.
By submitting this form, you agree to Tourism Tiger contacting you via email.