Whether you're a fledgling tour operator or you have a well-heeled tour business that has withstood the test of time, you're probably coming up with ways you can spread your net, reach a wider audience, and sell more tours.
You've also probably thought about going to a trade show or convention for the tourism industry at least once. You've had that thought for good reason, though, because it's one of the only ways you can establish real human connections with a bounty of wholesalers and international buyers.
Many events are admittedly expensive, which is more than likely why you've strayed away from them. You've probably, and rightfully so, questioned if they warrant the cost.
So, are tourism trade shows and conferences worth it? Yes, but only if you know which ones to go to and only if you go in with a game plan.
So which ones should you go to?
Well, here are a few to keep in mind, but ultimately, you need to draft a list of the events that make the most sense for your tours and your business.
The Phocuswright Conference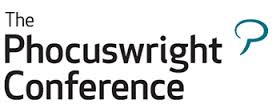 If you want to be and be seen with the big dogs in the tourism industry, this is your conference. According to their website, they 'annually attract over 1,700 decision makers and C-level executives, representing dozens of countries from every travel, tourism and hospitality sector.'
It is on the expensive side, but if you want to network with the big names, this conference should definitely be on your radar.
ITB Berlin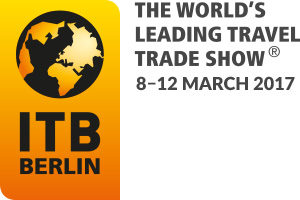 ITB Berlin gives you a lot of bang for your buck. It's cheaper than the Phocuswright Conference and attracts thousands of attendees from around the globe.
ITB Berlin claims that their trade show is where 'supply meets demand', and given their scale, we can only agree.
The Australian Tourism Exchange (ATE)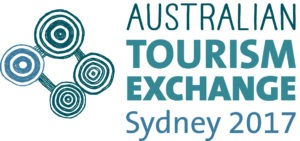 If you're in Australia, this one's for you. With over 2,300 delegates from over 30 countries, ATE is getting more and more global attention.
Next year will be a particularly special event, as the ATE is being held for the first time at the brand new International Convention Centre Sydney, which is slated to open in December 2016.
Niche-specific or geo-specific
Sometimes the smaller events can actually be more impactful, so scour trade shows and events that are either niche-specific or geo-specific.
For example, if you're into wine tourism, check out the International Annual Wine Tourism Conference, Exhibition & Workshop (IWINETC). Or, if your niche is zip-line tours, you're definitely going to want to check out the Association for Challenge Course Technology (ACCT) Conference.
Or get to know and network with people in your community by attending a local trade show or convention. Gaining traction with your tours often starts at a local level, so definitely don't brush off the smaller events.
Now what?
Once you've compiled a list of conference and trade shows that are relevant for you and your tourism business, it's time to strategize (because these events could absolutely be a waste of money if you don't plan them out wisely).
#1: Create a short, concise presentation and a one-sheeter
Usually buyers have a very limited amount of time to meet a whole bunch of people. So, to optimize their time and yours, you need to make sure that any content you provide them is short, sweet, and directly to the point.
How do you do that? Create a short and small presentation that you can easily show them within a couple of minutes on a tablet. Also, ensure you have a one-sheet document that accurately summarizes the value proposition of your tours and includes key information that they are looking for.
And make sure that you prominently display your contact information –- if a buyer has to look up your information, chances are you won't hear from them.
Pro-tip: Some events are super organized and prepare schedules for sellers and buyers to meet; others can be a bit more chaotic. To make sure that you get maximum value out of the less-structured events, try to schedule meetings prior to the event.
#2: Make sure you include these key things in your presentation
Because you aren't creating huge info-packs or presentations, you need to include these basics to make sure that you answer the buys most pertinent questions, namely:
What are your net rates?
What does your commission structure look like?
Are you insured, and do you follow the required mandates of running tours in your country?
What is your value proposition (what's different about your product and your organization)?
#3 Collect email addresses
Not all buyers are going to have time to meet with your from the get-go, but if they don't, they will more than likely have business cards up for grabs.
Word of advice: Collect them, and send them an email asking for a brief meeting another day of the event.
And don't just collect email addresses of the people you haven't met with: collect email addresses of the people that you have met with as well.
Pro-tip: Always send a thank you email to every buyer that you have met with. And don't give up if they don't respond immediately. Try to retain a relationship over time by sending them valuable industry information(opens in a new tab) or new tour additions.
#4: Optimize your online presence
If buyers are interested in your tours, chances are they they are going to do some further investigation about your tourism business.
Imagine this scenario:
You've spent so much hard work and effort on your promotional material for the actual event — so much so that you've impressed some buyers!
They go back to the office and look up your tours, and they click on your website.
Their decision will largely be based on your website(opens in a new tab).
If you have a bad website that's outdated, hard to navigate through, or just lacks clarity, I can almost guarantee you that you will instantaneously lose the buyer's interest.
So before you go to any trade show or event, make sure that your online footprint (namely your website) is your biggest weapon when defending the quality of the tours that you offer.
Just remember…
Trade shows and conferences are definitely worth the bucks! Just make sure you go in with a well-polished plan — if you do, you'll be leaps and bounds ahead of most other sellers out there.
---
Find this article useful? Enter your details below to receive your FREE copy of 95 Epic Places To List Your Tours and receive regular updates from Tourism Tiger and leading industry experts.
By submitting this form you agree to Tourism Tiger contacting you via email.