If you're struggling to market your business,(opens in a new tab) you may be going about things the wrong way. Although the concept of features and benefits likely rings a bell with many marketers and determined business owners, it's something not many apply well, or at all, and this may be harming your business.
If you're a business owner, take a moment to reflect on why you decided to establish your company. For most of you, the answer is likely based on two factors: you like what you do, and you offer a sellable product. Although this is a good starting point, more often than not this is simply not enough. With such a saturated market, it is no longer enough to simply tell your audience what your product is and assume they will bite. When selling your product, you need to appeal to the individual. Forget about the 'target market': think from the perspective of a single potential visitor to your website(opens in a new tab). What do they want to get from your tour, and how will it improve their lives? To appeal to the individual, your products need to do one of the following: appeal to the ego or offer a solution to a problem.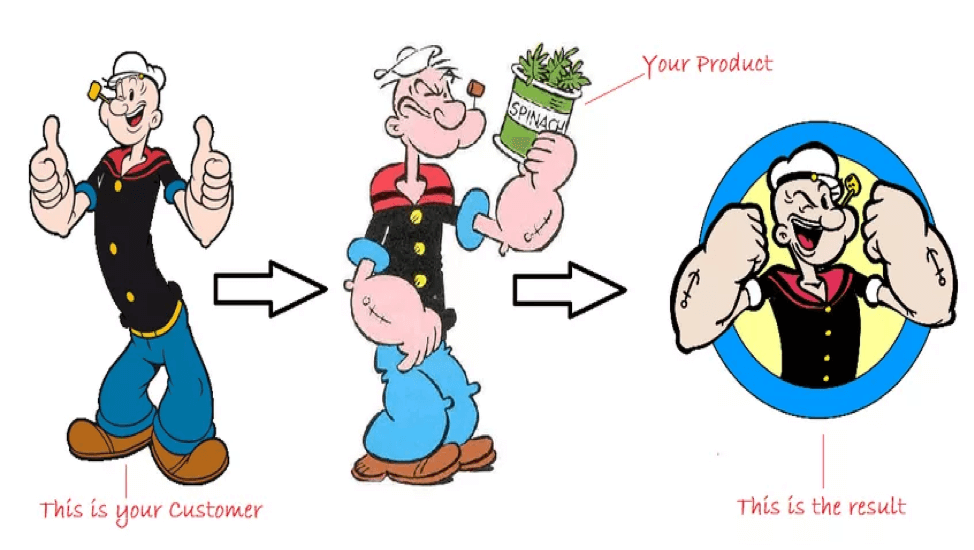 To understand the elements of a good marketing campaign, we first have to establish what your company is or does (the feature) and what your company does for your clients (the benefits).
Let's apply this logic to a tour company. Perhaps you've spent years crafting the perfect experience for your visitors, sourcing the best tour guides, deliberating over prices and inclusions, organising transport, etc. You now have a quality product (your tour) with a range of appealing features (hotel pick-up, lunch included, bilingual guides). The problem is, a quick Google search and I can likely find countless other companies doing the same thing. We need to differentiate your tour from the rest, and the key difference should be the benefits (i.e., you show your customers how the experience will affect their lives.)
Here are some examples:
Feature: Muslim-friendly tours in Japan
Benefits: Be around people who understand you; feel safe; no language barriers and miscommunication; guaranteed halal experiences
Feature: Our tours are all-inclusive
Benefit: No need to spend additional money; no need to walk for an hour in the sun looking for a supermarket; everything you need is at your fingertips; simply relax, and we'll take care of everything
The ultimate difference between a feature and a benefit is that the benefits are what your customers care about. Your benefits come directly from the customer, whereas your product and features come from you as the business owner. Therefore, benefits are what carry the most meaning for your customers, and so to effectively convey the benefit, it's necessary to establish early on what's important to your customer. You need to put yourself in the shoes of the individual and ask yourself, 'What's in it for me?'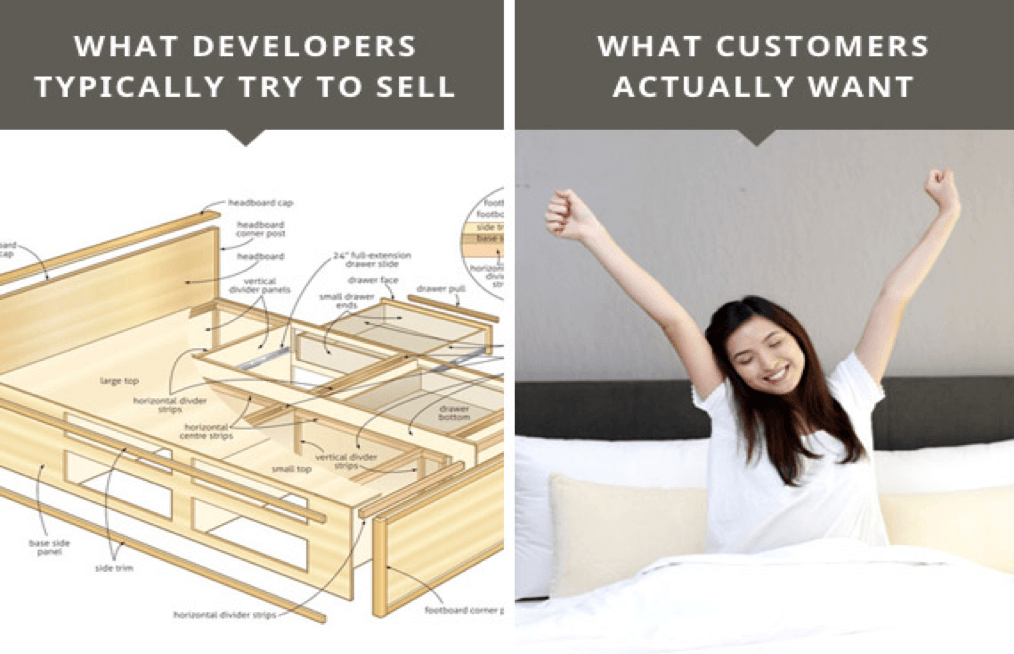 For a benefit to hit home, you need to focus on the problem your client is trying to solve.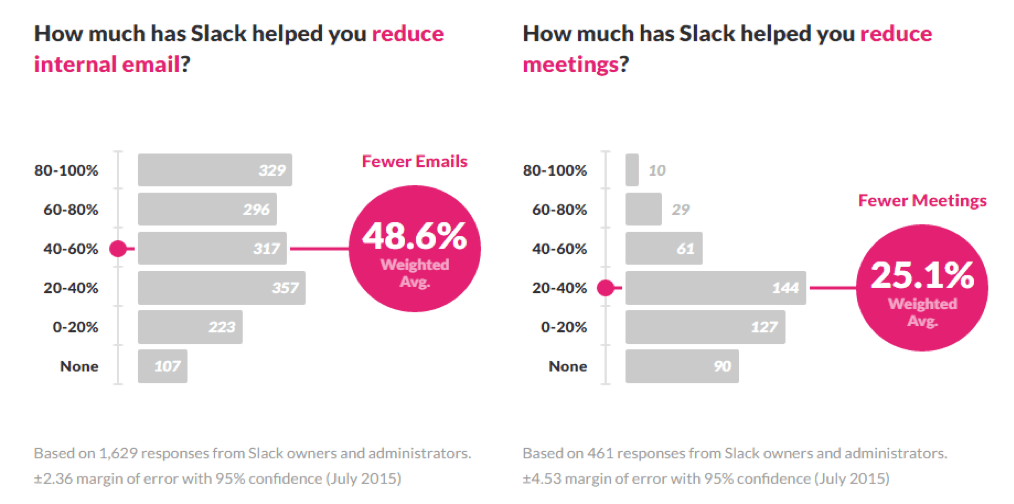 The above infographic from Slack is a great example of demonstrating benefits in a simple, compelling way. Rather than tell about a feature (easy communication), it shows you a benefit (significantly reduced meetings and emails as a result of this easy communication). This benefit is meaningful to workers finding themselves time-poor with a heavy workload, and it is a benefit they can really connect with as it is backed up by statistics. Slack has really narrowed in on their market and determined what matters most to them.
The main difference between a feature and a benefit is that the features are determined by the business owner, whereas benefits are determined by the customer. Whether you're an established company or starting from scratch, a surefire way to appeal to your market and increase sales is to demonstrate the benefits your customers care about. When selling a feature, remember to ask the following questions:
What problem will this solve?
Will it be of value to my customers?
Why will it be of value to my customers?
What is the best way to convey this value?
They key is to listen to your customers and to determine what is important to them. While it's essential you offer a quality tour with appealing features (otherwise, how could we come up with the benefits?), when it comes to marketing and writing content for your website(opens in a new tab), the customer is always key.
---
Find this article useful? Enter your details below to receive your FREE copy of 95 Epic Places To List Your Tours and receive regular updates from Tourism Tiger and leading industry experts.
By submitting this form you agree to Tourism Tiger contacting you via email.