People are always trying to find the newest trends for their tours. There are some truly innovative things out there in tourism—virtual reality, for example—but it's pretty safe to say that things are generally the same as they always have been. The only difference is the name, and a new name on an old thing is still an old thing.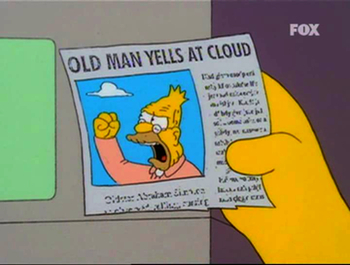 So before you get nervous about your tours being dated, take a look at this list of "new" things that are in fact things you're probably already familiar with. You can do what you will with this list. Update your website(opens in a new tab) to use these terms, add them to your brochure, or ignore them completely. Whatever you do, keep them in the back of your mind for the next time someone asks if you do a specific type of tour. You might be missing bookings because you're not aware that a babymoon doesn't actually mean accommodating a baby.
Personalization/customization
What is it? Everyone has their own ideas about what to do when traveling(opens in a new tab). It's impossible for a tour guide to do everything on everyone's list and make their tours special, isn't it? Maybe not. Personalized (or customized) tours allow people to choose whichever options suit them best instead of whatever a tour business owner has put together as a one-size-fits-all tour.
What is it really? Private tours. These have always been personalized and customized.
Overtourism
What is it? Some tourist sites are universally popular. Combine that with people making more money and having more time for vacation, and you've got a problem. Too many tourists in one area can make it difficult for the tourists to really enjoy it, annoy the locals who are just trying to get to work, and cause lasting damage to the sites.
What is it really? Crowds. Putting a lot of people in one location has always caused problems (trampled grass, busy restaurants, etc.). Overtourism is an extreme version of that.
Selfie culture
What is it? People are literally dying(opens in a new tab) to get a good photo of themselves. Everyone is attached to their camera(opens in a new tab) these days, and they carry their photo albums with them by way of social media or their phone's camera roll. It's somewhat narcissistic to have so many photos of yourself, but there are 1000 photos of the Eiffel Tower on the Internet that are (probably) better than anything you will take, so why not take a photo of you with the tower to prove that you were there? Enter the selfie: a photo of a person with or in front of a thing.
What is it really? The world since 1950, give or take. Sure, we are able to take more photos more frequently, but anyone who has had to sit through Grandma's slideshows knows that wanting good pictures of people is not a new thing.
Influencers
What is it? These people live on social media, and their fans love it. Influencers(opens in a new tab) often have a large following. If they like you and tell people about you, you could be looking at a lot more bookings from their followers. There is debate about whether or not they're actually able to bring you more bookings or if they're just leeches asking for free stuff.
What is it really? Celebrity endorsements. While influencers like to endorse travel in a way that celebrities tended to shy away from, the same basic principle applies to a celebrity getting free sunglasses and influencers getting a free tour.
Inclusive & accessible travel
What is it? Gone are the days when people with disabilities and LGBTQ+ people(opens in a new tab) hid in the shadows. These days you're likely to meet people from all walks of life on your tours, and it's important to be prepared(opens in a new tab). Can someone in a wheelchair go on your food tour, or is one of your stops up stairs? Would a blind person be able to do your walking tour? These are the things to think of and prepare for.
What is it really? Being a decent person. It's not hard to make sure that your food tour doesn't include a restaurant without a wheelchair ramp or that your walking tour doesn't pass homophobic graffiti.
Experiential tourism & slow travel
What is it? Seeing the sites is nice, but your average Philadelphian doesn't spend their day looking at the Liberty Bell. Some travelers prefer to live like a local in order to really take in their destination. Instead of what guidebooks, Wikipedia, fellow travelers, bloggers, and friends recommend, these travelers pretend that they are living a day in the life of an average local so that they can really understand the city.
What is it really? Those people who say that they're travelers, not tourists. There has always been a group of people longing to see "The Real China", as though not seeing the Great Wall somehow makes them superior to other tourists.
Bleisure / Work-cations
What is it? It's hard for people to commit to a multi-day vacation, let alone a multi-week vacation. Bleisure and work-cations are a way for travelers to use their work commitments as a way to travel. Business travelers can use their vacation time to extend their stays in other cities and use that extra time to be a tourist without needing to spend too much of their own money on travel. Some people go a step further and schedule their tours and activities between meetings(opens in a new tab), so their boss never has to know that they had a moment of downtime.
What is it really? Adding extra time to a business trip or touring on your downtime between meetings. Thrifty people have always done this to save on travel costs and as a way to avoid wasting a precious vacation day on travel.
Micro trips
What is it? Not everyone has time, or the desire, for a long vacation. For those people, micro trips are the answer. They aim to fit an entire vacation's worth of sightseeing, activities, or relaxation into a short time. These are often close to home by necessity, but some adventurous travelers are crossing oceans for these trips.
What is it really? A long weekend away. There have always been travelers who can only afford the time or money needed for short trips.
Eco travel
What is it? There is growing concern for our planet and how we as humans are affecting the environment. Eco travelers aim to minimize their impact(opens in a new tab) by keeping things clean, eating local food (mangoes in Europe are a no-no), and generally leaving things as good as (or better than) they found them.
What is it really? Hippies. People concerned about the world around them did not die out after the swinging 60s. These travelers are bringing back that sense of global responsibility without the tie dye.
Momcation
What is it? It's nearly universally accepted that mothers work hard. That work doesn't stop on vacation—that's just parenting in a different location and can sometimes be more stressful than just staying home. Momcations are a way for moms to unwind and take a break without needing to worry about ensuring their family is having a good time.
What is it really? A girls' trip. Frankly, it's a little offensive to label a trip with girl friends as something "mom" as though these people have ceased to be women. It's also ridiculous to imply that their life is something that they need a break from, while fathers do not.
Babymoon
What is it? Having a baby is a hugely life-changing event. Many couples are opting to go out with a bang, so to speak, by taking a final trip as a duo before becoming a trio. It gives them a chance to celebrate their time together, close one chapter, and prepare to begin the next.
What is it really? A couple traveling together. To everyone but the couple, these trips are the same as the trips other couples take.
Mobilemoons
What is it? People are more connected to their mobile devices than ever (and there seems to be no end in sight). Recently tourists have started to take their mobile phones along as their travel buddy. It has everything they need: human contact through messaging apps, validation through social media, a camera for memories, internet for booking tours and checking operating hours, a map to find their way around, apps for entertainment, music for wandering the city, email to stay connected… Okay, that list got away from me a bit. But you see my point: mobile phones are important. Why not take a vacation with (arguably) the most significant thing in your life?
What is it really? Solo travel(opens in a new tab). Though people are traveling with phones now, they are really just replacing the books, maps, and phone cards of the past.
Buddymoon
What is it? Many people are opting to stay single (or at least unmarried) longer. Naturally, this means that their friendships are a priority for them. A buddymoon is a way to bridge a pre-marriage life with a post-marriage one by going on a big vacation with your friends and your new spouse. Think of it as a way for people to ease themselves and their friends into marriage over a week or so instead of doing it during the relationship or engagement.
What is it really? Friends traveling together. While two of these travelers just made a big commitment, to the outside world, it's a group vacation.
Nakations
What is it? Modern life can be stifling, and sometimes it's nice to get back to nature. Some people feel restricted in clothes. Others just don't like doing laundry. There are any number of reasons why someone might want to spend their vacation naked. Those people can now take nakations to get the break from tan lines that that they crave.
What is it really? Nudist resorts. These have always been around and will always be around. The only difference is that this rebranding may bring them a bit more respect.
---
Find this article useful? Enter your details below to receive your FREE copy of 95 Epic Places To List Your Tours and receive regular updates from Tourism Tiger and leading industry experts.
By submitting this form, you agree to Tourism Tiger contacting you via email.