Andrea has been working at Tourism Tiger for a while now, so it's about time we introduced her and let her explain how she's helped take Tourism Tiger websites to a whole new level.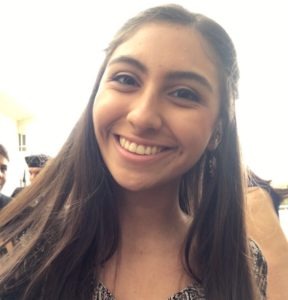 Andrea, for how long have you been working at Tourism Tiger, and how many sites have you worked on in that time?
I've been working at Tourism Tiger for the past 4 months now! And I've helped build 15 websites — I had to go through my files to check…I can't believe it's been that many!
Tell us more about your background in web design.
Being an integral designer meant that I completed all sorts of design projects when I was in design school. I had basic knowledge of HTML code, CSS and WordPress-building before I came here, but I never really worked on web design until Mat challenged me to do so, and I accepted the challenge! I'm a learning enthusiast, so I was really excited about getting into this. I definitely still have a lot to learn, but I'm happy I get to do it with this team!
What applications do you use daily?
Normally I work with Adobe Illustrator(opens in a new tab) for graphic content creation, as well as organization and site layout, Adobe Photoshop(opens in a new tab) for image treatment, photo corrections and also several graphic creations. A new tool I've been learning how to use is Balsamiq Mockups(opens in a new tab) for site wireframes and mockups. It's been very helpful!

Name three apps you can't work without.
Adobe Photoshop, Trello(opens in a new tab) and Spotify. Adobe Photoshop is my favorite design software. I know it like the back of my hand! It's a very complete software that doesn't limit your imagination. It's able to do pretty much everything, and I just love it! Trello is a project tracking app we have as a team here at Tourism Tiger. The Website Build Process board is the first thing I open on my browser when I go online. It gives me a full perspective on where we are on the projects, the remaining tasks I've got to go through in order to finish, and it pretty much keeps everything very visible and organized. I love to have a working structure, and Trello is my favorite app for it! Spotify is what keeps me sane through this madness! I surf through different playlists as the day goes by. My favorite one for ABSOLUTE concentration and work efficiency is Good Vibes by Spotify(opens in a new tab)!
How long do you spend on each project?
It depends on the size of the project and the quality of the media and resources I'm working with, but usually it takes me around 5 to 8 days to have the whole site styled and up and running.
What are a few sites you admire, and why?
One of the things I've learned here is that you have to check out what other sites and companies are doing. If it's working for them, then it could be a great source of inspiration. Since we live in a world where pretty much everything has been created, done or tried by someone else, it's always great to study other websites, check out their current trends, analyze what's working for them and what's not, and see how we can improve things. I couldn't really pick a few — we'd be here all day! Although Pinterest(opens in a new tab) is definitely one of my favorite tools to find inspiration. It's an app of infinite possibilities!
Click here to find out how to use Pinterest to sell more tours.
Which project are you most proud of?
I can't choose! This is like when you ask your parents which one of their children they love the most. I feel like I'd be cheating to the other ones if I picked out just one. I just can't.
Walk me through the process you take when working on a project.
It all starts on the initial 'onboarding call' in which the Project Team gets to know the client, and I pay close attention to the target audience. It's the main factor that will determine the direction of the styling, as these are the future visitors of the website! It's important also to get to know the client and their likes and dislikes, which enables us to develop a strategy to achieve their goals. Another key thing I want to know on the onboarding call is the status of photos and logos. If a client has really good, high-quality photos (professional shots), great logo/branding, and amazing content in general, I'll get super inspired and will really be looking forward to working on that project.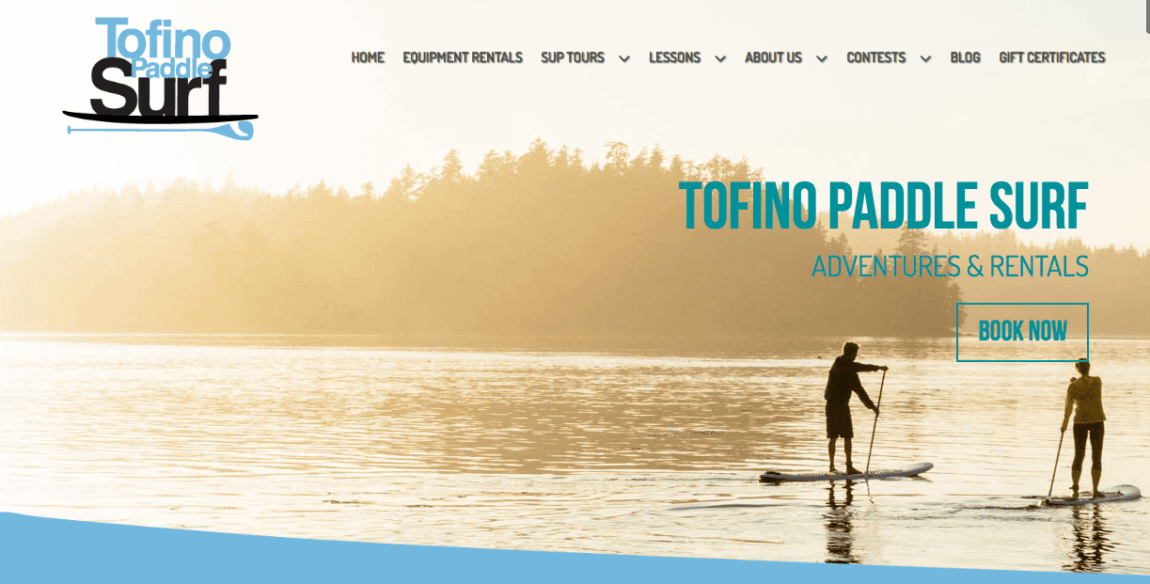 (opens in a new tab)
The next step is the wireframe mockup. We'll analyze all the information we got from the onboarding call, do some magic tricks here and there, and design the barebones homepage of the site. This step is SUPER important because the client gets to have the first idea of how their site is going to look, and this will determine the direction the rest of the site is going to take in terms of design.

Once the client approves the mockup, the lovely writing team come in and create beautiful content I would never be able to do myself. After this whole process and a briefing meeting with the content writers, the site comes back to me, ready to be styled! This is when the actual fun begins.
I normally go through all the graphic resources I need in order to start building the homepage. This works as a source of inspiration: I gather all the ideas I have in mind, go through all the stuff I'll need, and then hit Adobe Illustrator (where the magic happens). The final result is a styled homepage mockup, which will be approved by the leaders at Tourism Tiger and then shown to the client.
Once they give me the green light, I'm all set to start building the homepage on the backend of the actual site. The tricky part of this process is adapting my original design to WordPress, but generally, I have a good idea of what I have to do and how to achieve it.
After getting another round of feedback and approvals, I can move on to styling the rest of the pages. It's very fun, and this is one of my favorite parts as everything runs really smoothly, and the whole site looks even more cohesive. You can clearly see we're heading in the right direction, and all the pieces come together beautifully.
As a final step, we pride ourselves to have the ability to make your website look amazing and be fully functional on desktop, mobile and tablet, so right after I'm done styling, we go through the device testing, checking EVERY SINGLE screen resolution and format on every device we can think of and make sure that it works and it looks A+. Once that's all set and done, I hand over the project to my colleagues to have the website launched. And my work is done!
Click here(opens in a new tab) to see the final result.
Why do you love working for Tourism Tiger?
Tourism Tiger is such a wonderful environment to work in, surrounded by amazing hard-working people, and to me, the fact that I get to work with tour & experience operators from different cultures and countries, that I get to learn something new every single day — it brings so many good things to the team. The many life experiences I've had working here, the people I've met, the things I've learned, they're invaluable, and I'm super humbled and grateful I am a part of this team! I do what I LOVE the most every single day — and I get paid for it! It doesn't get any better than that.
Check out more of Andrea's amazing work here, and contact us if you like what you see! Andrea's also available to help with your tour company's branding through our logo & branding service.
---
Find this article useful? Enter your details below to receive your FREE copy of 95 Epic Places To List Your Tours and receive regular updates from Tourism Tiger and leading industry experts.
By submitting this form you agree to Tourism Tiger contacting you via email.