Promotion, advertising, marketing… the subtle differences between these terms(opens in a new tab) is interesting, but ultimately the bottom line is about growing your tour business and boosting your sales. That is what I am going to focus on here.
An effective advertising campaign is the most important aspect in the successful development of a tourism business. The key success factors in any campaign are careful planning and creative ideas. 
We will start with some basic foundational elements of a tourism business, and then go on to share effective promotional ideas.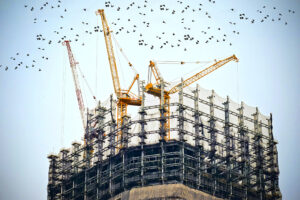 Your Brand Identity
All the elements of a business are interconnected, and each business prioritizes them slightly differently. However, it is important to continually evaluate the strength of your brand presence while you are developing your promotions and marketing strategies.
– Social Media
Are your social media accounts set up and active? This is non-negotiable because so many people rely on social media as their primary source of information, and to verify the value of a business before making a commitment. Focus on maintaining several platforms, and keep them current and engaging as best as you can. You can start here(opens in a new tab), and then take your social media to the next level with this blog post(opens in a new tab).
– Starting a blog (or posting relevant articles)
There are several ways a blog can help grow your business. When your site is brimming with interesting blogs showcasing your unforgettable tours, or with useful articles about tourism… that gets people excited! Visitors to your blog see all this fun content, and are motivated to try it for themselves, and they hit that book button. 
The other benefit of a blog is that with enough high-quality content, it positions your company as experts in the field(opens in a new tab). That is great for ranking in Google searches! In addition you can get a lot of mileage out of a well thought out post. Your articles can also be published on other sites that offer similar services, play double-duty as social media content, or be creatively pitched as a sales tool. Plus, when you are writing about your tours, showcasing beautiful pictures, and reminiscing on the fun you provide… that is an enjoyable reminder of how memorable your business really is.
– A professional website
A website is another important place to solidify your professionalism. Prospective customers who visit a high quality website find essential information organized cleanly, and studded with alluring photos. This is the ultimate selling tool. All your promotion efforts and marketing plans typically deliver prospective customers to your website. Therefore it needs to clearly articulate what you do, and provide a clear plan to book a tour. If you need an upgraded website, TourismTiger are experts in building websites for the tourism industry(opens in a new tab), and we have many years of experience in this arena.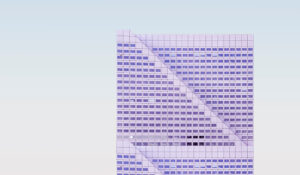 Put your dazzling brand identity to work
In an ideal world, a business has the budget to hire a professional marketing and advertising team. Usually, the team would offer market research, web-marketing services, commercial promo, and also creative ideas to make a tourism business more attractive. This team would have time and resources to implement an effective promotional campaign for tourism marketing organizations. (starry emoji here)
However, not everyone has the resources to pay a team of dedicated professionals. That means we must be interesting and innovative on our own.
Let's check out below how tourism marketing companies (and tourism businesses) attract their audience and the promotional ideas they use.
1. Utilize local listings
The simplest promotion you can do is registering your business with Google My Business(opens in a new tab)– it is the new Yellow Pages. The vast majority of people use Google to find everything. If your business doesn't show up in all those searches- you are missing out! A Google listing is basically free advertising for you. The setup process is quite simple, and then you have complete control to update your listing, add new photos, or update hours if they change. Follow these steps(opens in a new tab), and include as much information as possible.
2. Using email newsletters
Using email newsletters(opens in a new tab) and a customer relationship management (CRM) program is an easy yet effective strategy for interacting with clients. There are classic avenues to invite people to sign up for your newsletter, such as built into your website or Facebook page. Also get creative how and where you ask for subscribers. For example, find a fun way to circulate a paper sign up sheet during a tour. And be very thoughtful of the wording you choose. Offer the user the option to subscribe to the newsletter in order to 'regularly receive information about current offers' or 'hear about our seasonal tours'. Offer a newsletter that is relevant and interesting to your prospective customer. Prospective customers have different interests compared to people who already know how great your tours are.
3. Showing online banners
Considering internet marketing tools(opens in a new tab) for the tourism industry is crucial. One of the most effective promotional ideas tourism businesses can employ is to invest in online advertising. Placing ad banners on certain websites, where users will be able to see your current promotions and offers, is a great idea to get more exposure. The websites you advertise on should be the types of sites your target audience visit. Be careful that you're placing your ads where your ideal customer is visiting, otherwise you could be marketing to the wrong audience and your efforts will be in vain. You can use different sources and sites to place banners, just use top keywords in your Google search, like 'top hotels', 'travel', 'top destinations', etc.
4. Paid social media marketing
You can use SMM(opens in a new tab) (social media marketing) tools and targeted advertising to get in front of your ideal audience on social networks, such as Facebook and Instagram. Paid advertising on Facebook is extremely easy to set up(opens in a new tab) and monitor. Moreover, targeting a specific audience has been perfected by Facebook, so even a novice will be able to see results with their paid FB ad campaigns. Or, consider reaching out to SMM specialists who know how to promote your travel channels, it is the most effective way to advertise your tours.
5. Applying offline promo
Good ol' fashioned business cards are crucial, especially for travel and tourism businesses. They are extremely useful and cost-effective. With help (in the form of developing multiple marketing strategies, not relying on one), they can really improve the reputation of your brand, increasing the likelihood of interest from travelers and tourists.
Classic postcards are a great direct marketing tool for tourism marketing and travel agents. By sending a colorful postcard with a wonderful landscape of a tourist destination and a small message to potential customers, you will definitely convince them to contact you. I can imagine the star eyes now, when a person longing for a vacation finds a pretty postcard in their mail.
There is no better way to present a brief and interesting overview of the services offered by your travel business than high-quality flyers and brochures. With brand-oriented design, your travel brochures will resonate with your audience and generate interest in your brand.
6. Checking the contextual advertising and SEO
Contextual advertising (advertising on a page that is relevant to your business) and SEO optimization are types of promotional activities that are aimed at end-users who use search engines such as Google to be able to select their desired tour.
-Wait, what?!
Ok, so contextual advertising is basically placing an advertisement in a location that is relevant. For example, a promotional ad for a gym membership with an athletic clothing company. Consider what type of person books your tours, how they learn about your company, and put your paid advertisements in locations relevant to this audience. Learning more about this type of advertising will improve your techniques, and also help inform your marketing strategies as you grow your business. Read a basic summary here(opens in a new tab). This is another great place to invest money in a pro.
However, if you do not have the budget yet, get creative! Start with a small campaign, consider joining a tourism professional group(opens in a new tab), and keep detailed notes to track your successes and areas to improve in.
SEO optimization is a hot topic! It is also dynamic and constantly evolving, which can make it an intimidating area to become familiar with.
Each of the online methods is good in its own way, and it's worth choosing based on the specifics of your tourism business. The main thing in this business is a professional approach for a bright result and further development aimed at improvement.
7. Using tourist promo videos
The popularity of video content is constantly growing. It is also easier than ever to make a high quality video. These trends are important for the tourism industry to capitalize on. If you are trying to boost sales and grow your business… showing people all the fun they can have on your tours is obviously the way to go! Using positive testimonials, as well as photos and videos of your clients enjoying themselves on your tour is the best way to demonstrate the value in what you offer. It is easy to hire a freelance videographer to make a short promo video highlighting your fun tours.
If you can't hire a pro yet, get your phone out and start using it! Maybe ask for a brief interview after a tour is finished. Being mindful and asking permission to take a video is an easy way to get the conversation going. This is a great way to appeal to your customers. Read tips on how to take great quality videos here. 
In conclusion
The methods above are by far the most effective ways to promote your tourism business, but the list is by no means extensive. You can find lots of other ways to promote your travel business.(opens in a new tab) Check what people are searching for today. If your target customers go to music festivals, this could be a great location for the promo. If they use apps and mobile phones to be up-to-date, don't forget to advertise on social media.
First and foremost, do not forget to research your market and make a strategy for promotion. Think of your product and how to best present tourism attractions to prospective clients. You have to know what your target audience needs in the first place. Furthermore, you have to offer your services and present your content via different sources, namely your website, social media channels and email advertisements.
With the help of these suggestions you can attract a large audience and promote your tours.
---
Find this article useful? Enter your details below to receive your FREE copy of 95 Epic Places To List Your Tours and receive regular updates from Tourism Tiger and leading industry experts.
By submitting this form, you agree to Tourism Tiger contacting you via email.