Today, when positioning your tourism business is a growing challenge, marketing organizations are turning their focus to promotional efforts. An effective advertising campaign is the most important aspect in the successful development of a tourism business. Careful planning and creative ideas are the key success factors.
Usually, in an effective promotional campaign tourism marketing organizations offer market research, web-marketing services, commercial promo and also creative ideas to make a tourism business more attractive. As the industry and the way we interact online evolves, they develop more interesting and innovative ways for marketing, including promotion through social media. However, many companies mistakenly confuse the concept of "tourism marketing" with advertising and sales. In fact, tourism marketing is much broader, and advertising and sales are only one of its elements. First of all, travel marketing is a type of human activity aimed at meeting the needs and requirements of the target audience through an exchange. Let's check out below how tourism marketing companies (and tourism businesses) attract their audience and the promotional ideas they use.
1. Showing online banners
Considering internet marketing tools for the tourism industry is crucial. One of the most effective promotional ideas tourism businesses can employ is to invest in online advertising. Placing ad banners on certain websites, where users will be able to see your current promotions and offers, is a great idea to get more exposure. The websites you advertise on should be the types of sites your target audience visit. Be careful that you're placing your ads where your ideal customer is visiting, otherwise you could be marketing to the wrong audience and your efforts will be in vain. You can use different sources and sites to place banners, just use top keywords in your Google search, like 'top hotels', 'travel', 'top destinations', etc.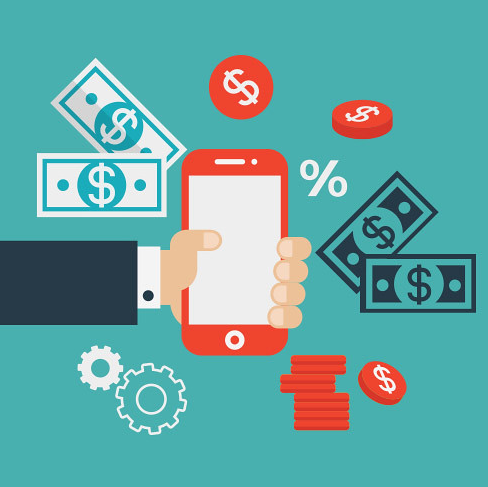 2. Starting a blog or posting articles
Additionally, you can start posting articles. It is beneficial to fill your site with interesting content in the form of useful articles about tourism. This positions your company as experts in the field and can also be great for ranking in Google searches. In addition, your articles can also be posted on other sites that offer similar services.
3. Thinking of social media marketing
You can use SMM tools and targeted advertising for your target audience on social networks, such as Facebook and Instagram. Reach out to SMM specialists who know how to promote your travel channels. It is the most effective way to advertise your tours.
4. Using email newsletters
Using email newsletters and a customer relationship management (CRM) program is a great strategy for interacting with clients. Offer the user the option to subscribe to the newsletter in order to regularly receive all necessary information about current offers.
5. Checking the contextual advertising and SEO
Contextual advertising (advertising on a page that is relevant to your business) and SEO optimization are types of promotional activities that are aimed at end-users who use search engines such as Google to be able to select their desired tour. With the help of online marketing tools and a plagiarism checker, you can attract a large audience and promote your tours.
Each of the online methods is good in its own way, and it's worth choosing based on the specifics of your tourism business. The main thing in this business is a professional approach for a bright result and further development aimed at improvement.
6. Using tourist promo videos
This year, the World Tourism Organization, founded by the United Nations, selected the most attractive tourist promo videos shot around the world. It makes sense to use such promotional videos to inspire people. Using positive testimonials, as well as photos and videos of your clients enjoying themselves on your tour is the best way to demonstrate the value in what you offer.
Most of the videos selected by the World Tourism Organization show visitors enjoying leisure activities, and everything is so beautiful in the videos. This is a great way to appeal to your customers.
7. Applying offline promo
Business cards are crucial, especially for travel and tourism businesses. They are extremely useful and cost-effective. With help, they can really improve the reputation of your brand, increasing the likelihood of interest from travelers and tourists.
Postcards are a great direct marketing tool for travel agents. By sending a colorful postcard with a wonderful landscape of a tourist destination and a small message to potential customers, you will definitely convince them to contact you.
There is no better way to present a brief and interesting overview of the services offered by your travel business than high-quality flyers and brochures. With brand-oriented design, your travel brochures will resonate with your audience and generate interest in your brand.
In conclusion
The methods above are by far the most effective ways to promote your tourism business, but the list is by no means extensive. You can find lots of other ways to promote your travel business. Check what people are searching for today. If your target customers go to music festivals, this could be a great location for the promo. If they use apps and mobile phones to be up-to-date, don't forget to advertise on social media.
First of all, do not forget to research your market and make a strategy for promotion. Think of your product and how to best present tourism attractions to prospective clients. You have to know what your target audience needs in the first place. Furthermore, you have to offer your services and present your content via different sources, namely your website, social media channels and email advertisements.
---
Find this article useful? Enter your details below to receive your FREE copy of 95 Epic Places To List Your Tours and receive regular updates from Tourism Tiger and leading industry experts.
By submitting this form, you agree to Tourism Tiger contacting you via email.