Welcome to our first mini-series on the Tourism Tiger blog! For this mini-series, we are going to focus on the basics of using the most popular social media platforms: Instagram, Facebook, and Twitter. We'll also be covering LinkedIn as a bonus since it is also a great networking service for like-minded industry professionals. This mini-series is geared toward those who don't know much about how to effectively use these applications and sites but are interested in incorporating them into their marketing scheme for their business.
In this post, we're taking a look at Instagram.
What is Instagram?
Instagram is a free social networking service that mainly focuses on photo- and video-sharing as its primary content. It was created by Kevin Systrom and Mike Krieger and was recently purchased by Facebook, Inc. It launched in October of 2010 and has seen enormous growth in popularity in the years since then. In June of 2018, Instagram was reported to have over 1 billion users.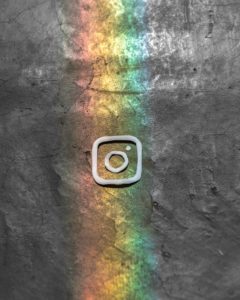 We have discussed Instagram previously on our blog, including how to curate the perfect profile, how and why to use Instagram stories, how tour operators can use IGTV, promoting your business via micro-influencers, and why the non-chronological ordering algorithm is a win for tour operators. While these are great and interesting reads, there is one underlying assumption for tour operators that want to take full advantage of Instagram: they already know how to use it. And that's not true for everyone, even in the social media-centric era that we live in today.
Understanding the basics
Instagram is not a difficult platform to manage. In essence, you post a picture to your profile and it gets likes by your followers and, ideally, random people that may begin following you. If you're unsure how to post a photo on Instagram, this video tutorial(opens in a new tab) will teach you how to do it, step-by-step.
There are details, though, that can help extend your content's reach even further.
1. Location
By tagging your location, people can find you by looking through a particular location tag. Make sure you do this on each of your posts!
2. Caption
Putting a short and enticing caption can help draw in readers and potential guests on your tours. The idea is to get them to linger on your photos and eventually get them to your profile (where they will see how awesome your company is).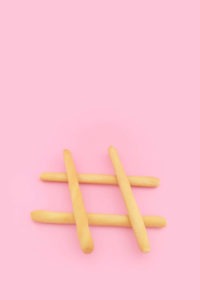 3. Hashtags
Hashtags are one of the most difficult parts of using social media since it isn't exactly clear how to use them properly(opens in a new tab). When using Instagram as a marketing tool, hashtags are absolutely necessary as they extend your reach exponentially further.
Here are the hashtag basics:
Keep them simple but unique. You want to use hashtags that people would search for but not that everyone uses. Research your potential hashtags using resources like Hashtags.org(opens in a new tab) or Trendsmap(opens in a new tab).
Search the hashtag before you use it. It might be used for something else entirely!
Use hashtags. This source(opens in a new tab) mentions that 11 hashtags or more can get you almost 80% of interaction per 1,000 followers (in comparison to using zero hashtags). That means that "using 11 or more hashtags means 442% more engagement [than] using none." That's something to be excited about.
One last tip: be yourself! Instagram is the most casual of all of the social media outlets circling today. This is a great place to show off your team and have your follower's see the real people behind the business while simultaneously promoting it. Let your company's branding shine through on your Instagram. The perk of having a visual social media outlet is being able to draw people in with photos since they are generally more alluring than words. Follow these tips, do your best to take high-quality yet varied pictures (they can't ALL be sunsets!), and watch the followers roll in.
If you liked this article or found it helpful, check out our other posts in the series, including Facebook, Twitter, and LinkedIn.
---
Find this article useful? Enter your details below to receive your FREE copy of 95 Epic Places To List Your Tours and receive regular updates from Tourism Tiger and leading industry experts.
By submitting the form below, you agree to Tourism Tiger contacting you via email.