In case you don't already know, the United Nations World Tourism Organization declared 2017 to be the International Year of Sustainable Tourism for Development. With 2017 coming to a close, now seemed the perfect time to reflect on this year and delve further into what sustainable tourism really means. If your tour company has not yet taken steps to be more sustainable, fear not: there is still time!
What is sustainable tourism?
A common misconception is that sustainable just means environmentally friendly. But actually, while environmentalism is an important part of sustainable tourism, there are three essential components, according to the UNWTO:
Environmental: Tour companies must "make optimal use of environmental resources" and help to "conserve natural heritage and biodiversity." If you're a tour operator who wants to help, reduce the amount of water and energy you use on a daily basis. Another small step toward this goal is to simply power your computer down and turn out the lights and AC at night.
Socio-cultural: Tour companies must "respect the socio-cultural authenticity of host communities, conserve their built and living cultural heritage and traditional values, and contribute to intercultural understanding and balance." Make it your goal to only have a positive impact on the community and environment.
Economic: Tour companies must contribute to the community's poverty alleviation. Make an effort to employ locals and give them fair and stable wages and benefits. Or try to only buy local food for your tours.
A common question asked by those without much knowledge of sustainable tourism is, why is it important for the travel industry to be sustainable and do their part to protect the planet(opens in a new tab)?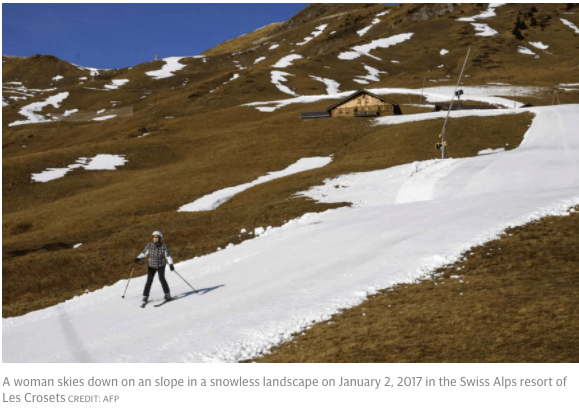 Unfortunately, the tourism industry is responsible for 5% of global emissions(opens in a new tab), which has a devastating effect on the environment. The number is so high because the tourism industry as a whole is enormous.
The industry employs 12.5% of the world's work force, and it creates 11.5% of the world's GDP. The good news is: there is power in numbers! If all of us in the tourism industry do our part, we can make an impact.
As some of you have probably realized by now, there is an economic incentive for you to take steps toward sustainability.
Let's start with the environmental incentive(opens in a new tab). The climate is an essential resource for nearly all types of tour operators. Whether you operate a beach or snow activities company, the changing climate could have a negative impact on sales. Did you know that climate change research conducted by The Cryosphere, a journal in the European Geosciences Union, predicts(opens in a new tab) that the Alps will lose 70% of their snow cover by 2099 due to temperature rise caused by greenhouse gas emissions?
Think that's bad? What about the effect that sea level rise will have on the tourism industry in island nations and coastal regions?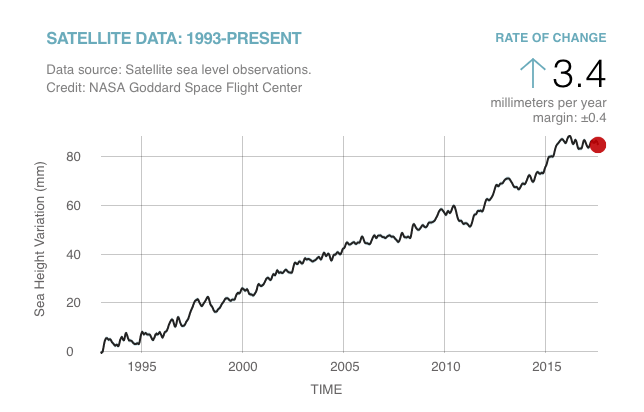 Tourism business depends on us keeping the planet healthy. Doing your part to reduce greenhouse gas emissions will keep your business around for longer.
There are also other incentives for tour operators to follow UNWTO's socio-cultural and economic guidelines.
The UNWTO believes that tourism should be used as a tool to reduce poverty. If tour operators employ locals, there will be a reduction in poverty, leaving a positive impact on the community and likely increasing the number of tourists who want to visit the region.
Additionally, if you respect the locals and their culture, you and your company will be more welcomed into the community.
One of our clients, Secret Paradise(opens in a new tab), has strived to be as sustainable as possible in all three ways. Their Maldives-based tour company was longlisted for the World Responsible Tourism Awards in the category "Best for Engaging People and Culture". Ruth Franklin, the company's founder, told me that when Secret Paradise started in 2012, local tourism in the Maldives "was virtually unheard of." Local laws had just changed, so when she started the company, she felt a responsibility to promote cultural practices and customs, as well as educate guests." With the exception of Ruth, the entire Secret Paradise team are locals. You can read all about their sustainable tourism policies here(opens in a new tab), but I'll give you a few highlights now.
Economic:
Secret Paradise uses locally owned and operated infrastructure and uses services developed and managed by locals.
They support local charities.
They provide employment to locals.
Environmental:
As often as possible, Secret Paradise utilizes public transportation for their guests – such as ferries – and not private transportation, such as speedboats.
They print double-sided, and only when necessary. Additionally, they use local businesses for the printing of their company literature and business cards.
Socio-cultural:
Secret Paradise teaches guests about local customs and cultural practices and tells them to respect local dress and cultural requirements.
They teach the basics of the local language to guests and include these tips in a welcome leaflet.
Their scheduled tours include a meal at the home of a local family.
As Secret Paradise knows, the responsibility is not solely with the tour operators, and it is important to tell your guests how to be responsible tourists.
Here are some basic tips:
Encourage your guests to use reusable water bottles.
Always suggest locally owned and employed businesses and restaurants for them to try out during their stay.
This may sound obvious, but remind them never to litter or feed local animals.
Perhaps there is some community service that you can suggest for them, if they have a few free hours. You can recommend a beach clean-up or volunteering at a wildlife preserve.
Let's all take small steps to save the planet and help the lives of those around us.
---
Find this article useful? Enter your details below to receive your FREE copy of 95 Epic Places To List Your Tours and receive regular updates from Tourism Tiger and leading industry experts.
By submitting this form you agree to Tourism Tiger contacting you via email.