Carbon emissions in global tourism are far worse than previously estimated – and tourists are catching on.
Tourism is a huge and booming global industry worth over $7 trillion, employs one in ten workers around the world and its growing at around 4% per annum.
Carbon emissions of global travel are also increasing, at a much higher rate that previously estimated…
A study published just this week by the University of Sydney made global headlines with its findings and caught the attention of the World Travel and Tourism Council (WTTC), so listen up, tour operators!
The study is the most comprehensive to date, involving 160 countries between 2009 to 2013 and now includes the full life-cycle of carbon — in other words, all the energy needed to support the tourism system such as food, hotels, shopping, construction and maintenance. The results smashed the previous estimate that 2.5-3% of global carbon emissions is attributed to the tourism industry and increased them to a whopping 8%. Read the full report here(opens in a new tab).
Will this affect my tourism business?
Well, driving this increase in emissions are visitors from affluent countries who travel domestically and to other wealthy destinations; the US tops the ranking, followed by China, Germany and India.
Travelers from Canada, Switzerland, the Netherlands and Denmark exert a much higher carbon footprint elsewhere than their own countries.
If you keep up to date with industry news, you'll also have heard about the negative impacts tourism and climate change have been having in hotspots across Europe like Barcelona and Venice as well as farther afield with the water crisis in Cape Town.
So the effects are real and are already affecting the industry in very serious ways.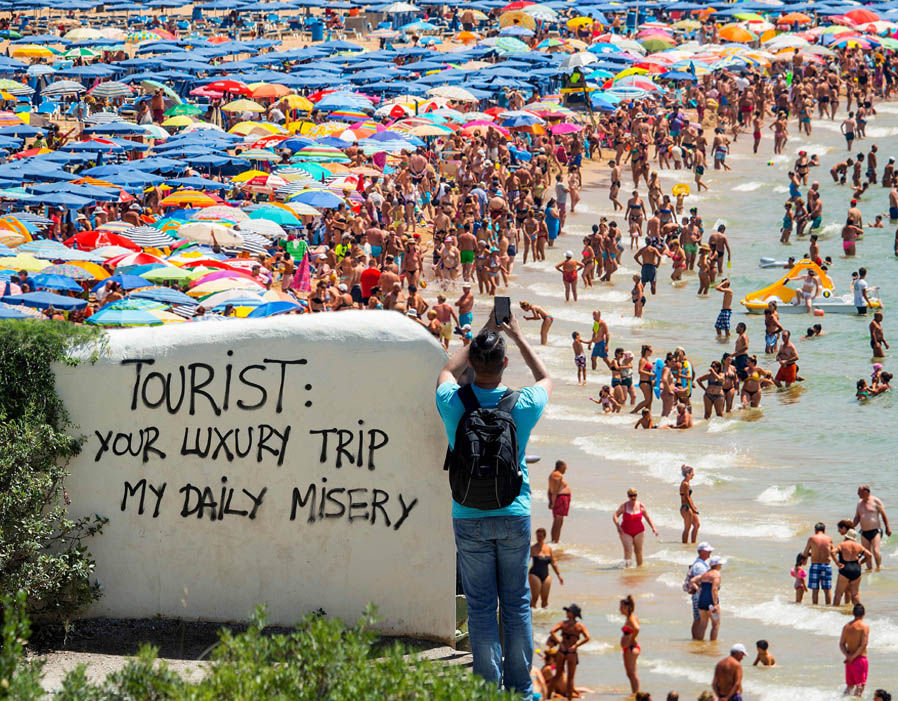 It's not all doom and gloom!
On a positive note, these changes are fueling ecotourism, where travelers aim to make as little of an impact as possible on the destination where they travel. As the historic Chief Seattle put it, 'Take nothing but pictures, leave nothing but footprints.'
Research studies continue to show that travelers prefer companies that embed green or eco-friendly practices into their operations, in fact they are coming to expect it — much the same as how they expect free wi-fi connectivity in hotels and online check-in for flights.
There is a consensus among specialists that we are currently experiencing 'New Tourism' — tourists with a higher level of environmental and cultural awareness that are able to demand and influence the industry thanks to the rise of ICT and social media.
Luckily for tour operators, this new breed of travelers is also willing to pay more for these green changes; in 2015, 60% of consumers were willing to pay more for sustainable brands that show commitment to social & environmental values.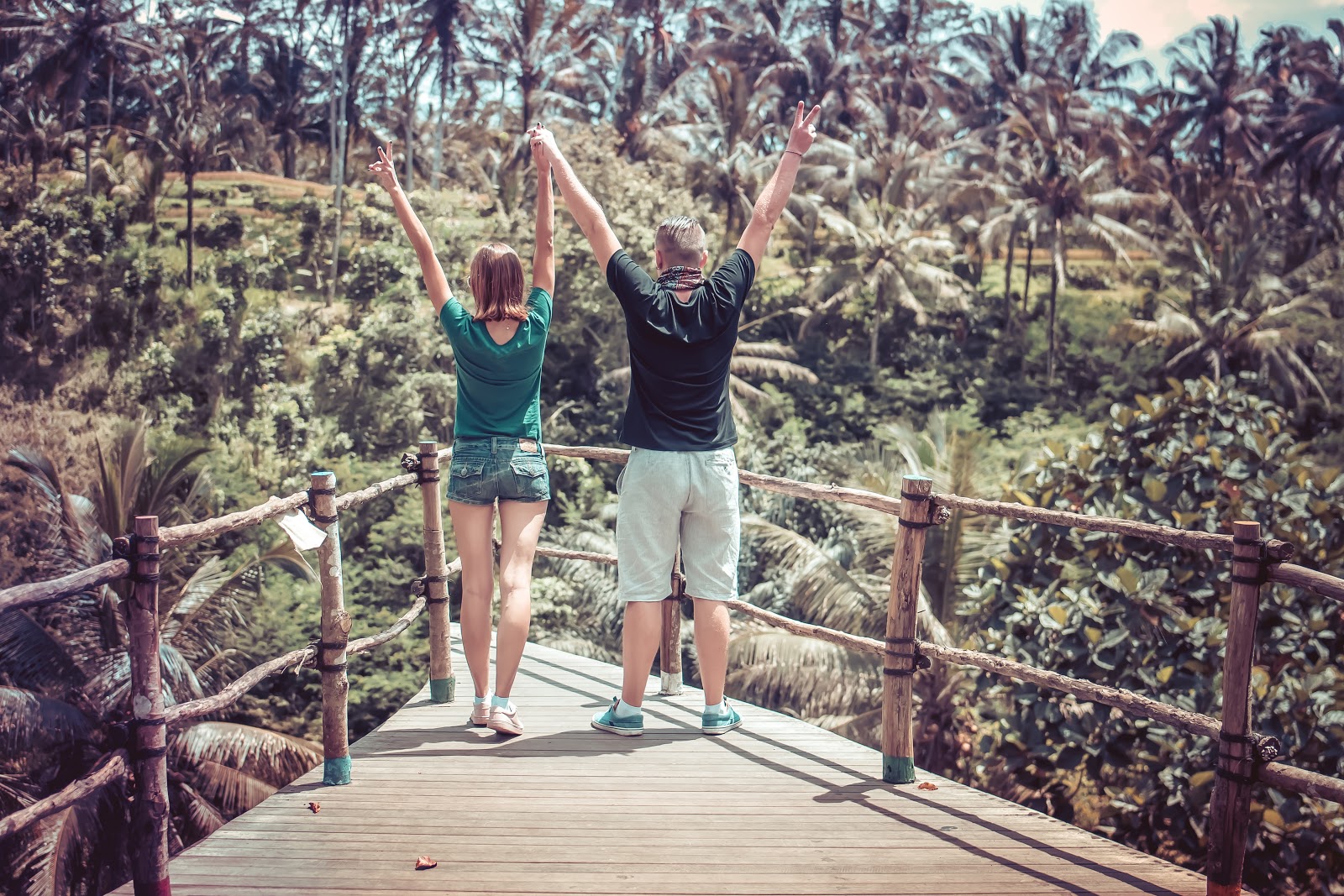 What the industry experts are saying
Rochelle Turner, Director of Research at WTTC, commented saying that the industry is changing. 'We've seen a growing number of hotels, airports and tour operators that have all become carbon neutral so there is a momentum,' she continued, highlighting that 'there is a real need for people to recognise what their impact is in a destination; how much water, waste and energy you should be using compared to the local population.'
Future implications for tour operators?
Tourists are becoming more aware of the potential impact their destination and vacation activities have on the environment. They are consciously moving towards a position of empowerment, allowing them to make better decisions and do their part in tackling climate change by choosing tour operators who offer carbon-neutral activities, run sustainable projects and give back to their communities.
What can I do as a tour operator?
If you want to stay ahead of the game and meet the expectations of this new breed of eco traveler, start implementing changes to your offering that help offset your carbon footprint. This could include switching to using biofuels or electric powered transport, where available, or using solar panels to power your offices or accommodations.
Even small changes can make a difference: little things such as using biodegradable products where possible and avoiding unnecessary plastic packaging will help reduce your impact on the environment and demonstrate your ethos to the eco-conscious traveler. In the situations where you do need to resort to using non-biodegradable products, ensure they are made from recyclable materials or can be repurposed.
Whichever changes you implement, make sure your audience knows about them; include them on your website, label your products, tell your visitors — be proud of your changes, big and small! Just knowing that your tour is eco-friendly or carbon neutral could well be the deciding factor for many travelers to pick you over your competitors.
Is your tour, or elements of it, eco-friendly? Do your potential customers know about your eco credentials? Or have you decided to implement some green changes and would like to update your website to reflect your improvements?
Tourism Tiger has helped over a hundred tour operators by building and designing quality, sales-led websites that are proven to attract and convert visitors, generating more revenue for our clients.
If you feel your current tour site is underperforming, failing to secure enough bookings or simply needs a design overhaul, Tourism Tiger has specialist knowledge and understanding of the tourism industry. It's competitive out there! We know what works in terms of design and content that really cuts through, speaks to customers, impresses them, and drives instant bookings.
---
Find this article useful? Enter your details below to receive your FREE copy of 95 Epic Places To List Your Tours and receive regular updates from Tourism Tiger and leading industry experts.
By submitting this form you agree to Tourism Tiger contacting you via email.