Viator, which was acquired by TripAdvisor in 2014, has just been rebranded as TripAdvisor Experiences, a likely nod to the success of Airbnb Experiences, and the general travel trend of young travelers wanting to experience a place they visit or live like the locals, not just take a traditional tour.
For now, this change is just effecting tour operators and not travelers who use Viator. When you, as a tour operator, visit https://supplier.viator.com, it becomes TripAdvisor Experiences. However, Viator as a whole will likely soon become TripAdvisor Experiences for all Viator users.
TripAdvisor said that this is merely a step towards the larger goal of integrating Viator into TripAdvisor.
In many ways, this will be great for tour operators. Tour operators around the world have been been upset by TripAdvisor's policy against multi-day tours listing on the site, and Viator doesn't have the name recognition or traffic that TripAdvisor has.
Amazon's Alexa estimates that TripAdvisor is the 254th most popular site in the world.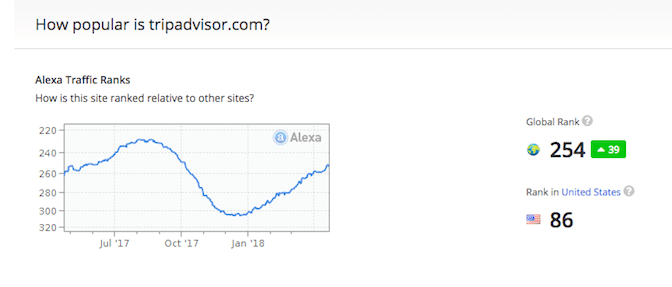 Whereas Viator is only 4,786th most popular in the world, obviously an enormous difference.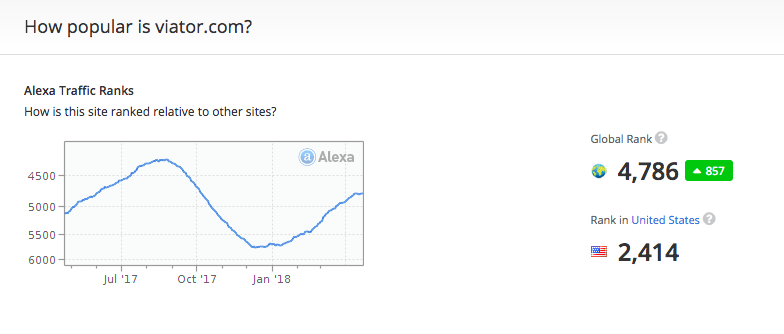 Once TripAdvisor Experiences is introduced to all Viator users, and TripAdvisor and Viator are further integrated, it will hopefully help multi-day tours get noticed by more travelers.
However, some TripAdvisor users are weary of the decision, wondering if this will lead to an increase in the percent commission that TripAdvisor will take.
---
Find this article useful? Enter your details below to receive your FREE copy of 95 Epic Places To List Your Tours and receive regular updates from Tourism Tiger and leading industry experts.
By submitting this form you agree to Tourism Tiger contacting you via email.