So you've chosen the best website design package for your needs and you know the SEO-optimised content is in good hands as well as the design of the website. You're then told the processes are all set to get the website up and running in the near future, and you're being asked which photos you would like to include on your new website. Here at Tourism Tiger, we find that this is something that isn't always at the forefront of the client's mind, and sometimes an important category of photo selection gets lost — customer-oriented photos.
Although many tour operators will realise the importance of having eye-catching photography on their site, many will overlook the need for photo content focused on customers enjoying and partaking in their tours or services. With this in mind, we have decided to take a look at the steps you can take and show you some of the finest examples to ensure the best customer-oriented photo experience makes it onto your website.
Choose Photos of Happy Customers
Although there is no doubt potential customers are keen to see pictures of the landscapes or landmarks that they will be visiting on your tour, they will, at least on a subconscious level, want to see guests smiling in photos of your tours. This will give them reassurance that your tour is both enjoyable and authentic and will be the same for them.
With this in mind, it is essential to convey the idea that your tour ticks those boxes and you build their trust and confidence in your brand. A photo of a happy customer enjoying one of your tours or services is a visual testimonial. It is a brilliant way to instantly increase brand trust when customers click on the website.
And it isn't just smiling guests on your tour that you may wish to show, you should also have a variety of photos of people participating in your tours or services. Ideally, you combine the two aspects. A great example of this is Wrangell Alaska Fishing who proudly display their customers with their impressive catches as the featured image for all of their tours. It is clear as soon as you are on the website that this is a fishing tour company that are experts in their field and the photos they have decided to use on their site of smiling guests holding their catch will help give future customers the sense that choosing them is the correct choice. .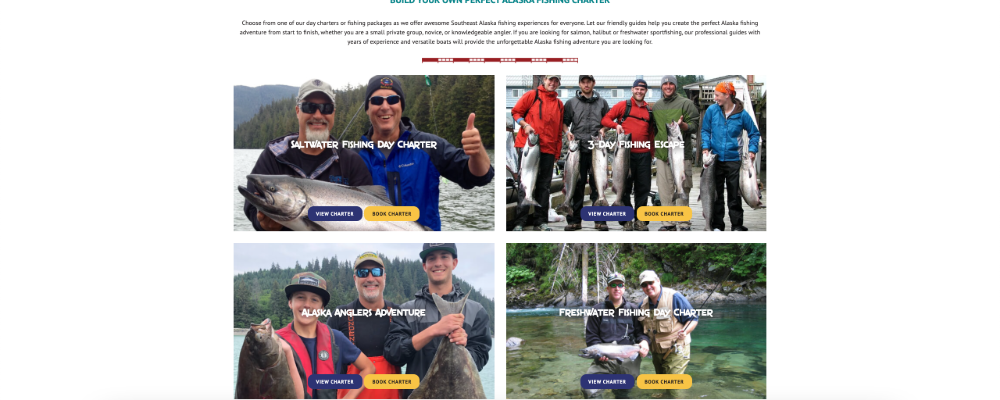 If it is services rather than tours that you offer, such as 3rd Coast Cycles in Chicago, then be sure to include photos of satisfied customers enjoying the service you have provided such as renting a bike or having your bike fixed.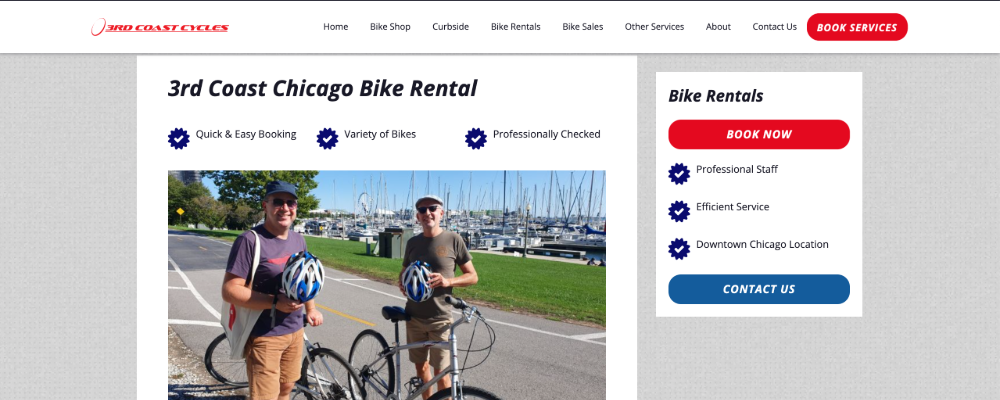 Use Photos To Help Explain What Your Tour Offers
Sometimes pictures help to tell stories better than words as they can convey the spirit and vibe of your tour so much better. Sail Liberty offers tours of San Diego, but they also do team-building events and their page shows the kind of fun activities that a small team could get involved in.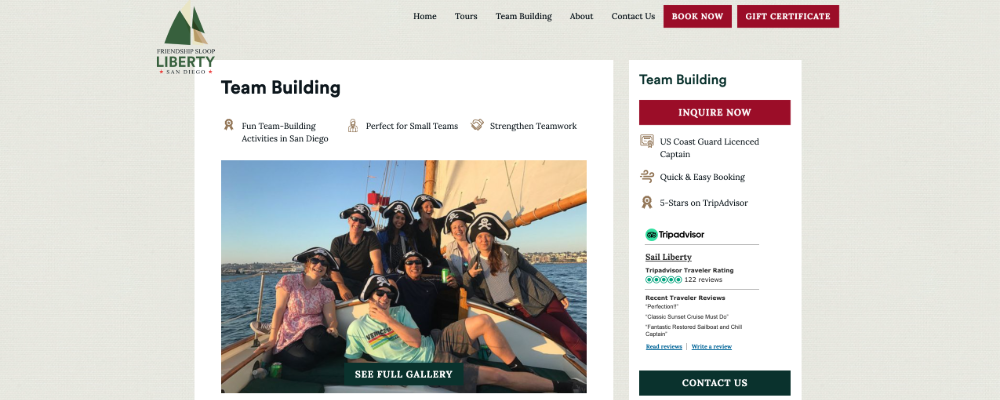 Meanwhile, Eat Mexico offers food tours all over the country and their galleries show their guests enjoying their time tasting the culinary delights on offer. Although it might seem obvious, if your business is food tasting or wine tasting tours, then it is essential you show people tasting and enjoying the food and/or wine. Vine Trekker in South Melbourne, Australia is a good example of this.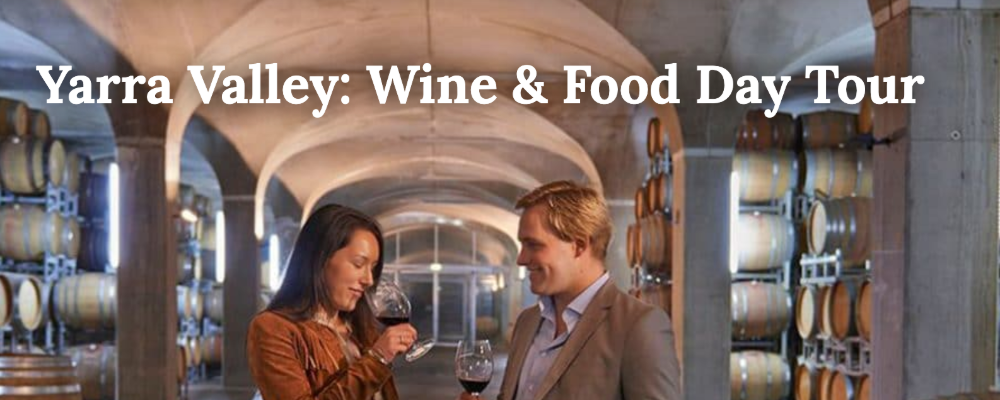 Market Your Tours To The Right Audience
As we discussed when we explored the advantages of a hero video in a previous blog, the right selection of images of customers can also help market your tours to the right audience. Are your tours aimed towards certain demographics? If so, then reflect this in the photos of your guests such as Backyard Roadies in New Zealand have done. They provide tours for the 18-35-year-old market and it is obvious to see this as soon as you hit their website. Potential tour takers will ultimately like to see themselves reflected in your photos to know that the tour is right for them.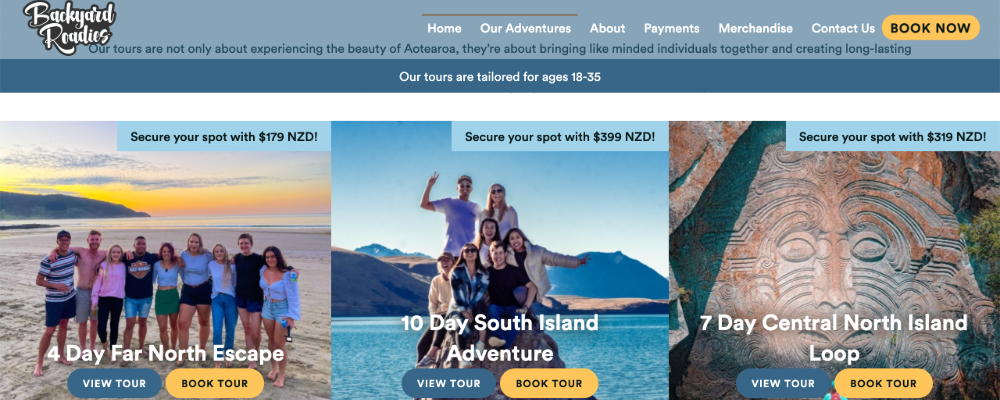 Remember To Ask For Permission
In the excitement of selecting your ideal customer-oriented photos, you may forget to do something vitally important – ask for their permission to use them. Some customers may not be happy to have their image shared far and wide to promote your tour business, even if they really enjoyed their time with you.
If you want to use photos of your customers then you should obtain written consent and keep the document on file. Alternatively, you can include it in the contract of your tour and make sure the customer is aware of what they are agreeing to. You may also find yourself in the position of wanting to use User Generated Content (UGC) from your customer's social media accounts, and for this, the same rules apply.
Lastly, it is worth noting that taking photos of customers where they are not easily identifiable, such as back of headshots or hand shots, is permissible without the consent of the customer in question.
Build A Website With Us
Whatever kind of photos you decide to include, we hope you have found this guide useful. At the beginning of any website project here at Tourism Tiger, we ask our clients to upload photos to Dropbox or Google Drive for use on their new website. If you would like to find out more about building a new website with us, then don't hesitate to get in touch today.
---
Find this article useful? Enter your details below to receive your FREE copy of 95 Epic Places To List Your Tours and receive regular updates from Tourism Tiger and leading industry experts.
By submitting this form, you agree to Tourism Tiger contacting you via email.