A major shift has happened with waivers in the tour and activity industry over the last decade. Once a piece of paper designed to protect the liability of operators while keeping their customers assured, waivers have become a medium to collect vital marketing information while keeping the check-in process slick and professional.
What caused this shift?
Going into 2020 and beyond, there is a buzzword that is at the forefront of the minds of tour and activity operators – data.
Adventure tourism is projected to reach $1,335,738 million in 2023, making it the fastest-growing global niche on the planet. But in addition to this, there are now more operators than ever looking to take a piece of this lucrative pie. Providing an awesome activity is no longer enough – you need to be smart with every marketing dollar and ahead of the curve when it comes to buying trends in the industry, or else you'll lose out to other data-minded operators(opens in a new tab).
Sound difficult? It's really not.
Generally speaking, your customers should have to fill in a waiver before or as they arrive on site. Most operators think that once the customer has paid and then leaves, their journey has come to an end. But what if I told you that each customer could be responsible for three or more direct or indirect referrals for your business? The information you collect on your waiver is almost as valuable as the customer themselves. By knowing why that type of customer visited you, you can invest in marketing channels that are profitable, and ignore those that aren't.
It always amazes me the number of operators that aren't asking their customers "Where did you hear about us?". This question alone can reduce your budget by 20-30% while allowing you to stay on the same growth trajectory. You might be asking this question through your reservation system, but don't. By asking questions as a part of the booking process, you're creating barriers for the customer to pay, which will ultimately lower your conversion ratio – i.e the number of customers that start a booking process and finish it. This goes for asking about medical issues, dietary requirements, age, or any other non-essential piece of information you don't need from your customers to process payment. Use your reservation system to make the deal, and let your waiver process collect the data you need to grow.
Tied for being the most valuable piece of data you can collect on your waiver (along with "Where did you hear about us?") is an email address. In a 2018 study conducted by Brightlocal(opens in a new tab): 86% of consumers read reviews for local businesses (including 95% of people aged 18-34). If you tactfully ask your customers for reviews on your social media platforms, you have a far better chance of acquiring business from future travelers than your neighbor. As a person who spent many years exploring the world, the first thing I routinely did after arriving in a new city, was look up the top-rated activities for that area and never venture outside the top 5. I am a walking example of how important it is to make sure your company is on top of that list.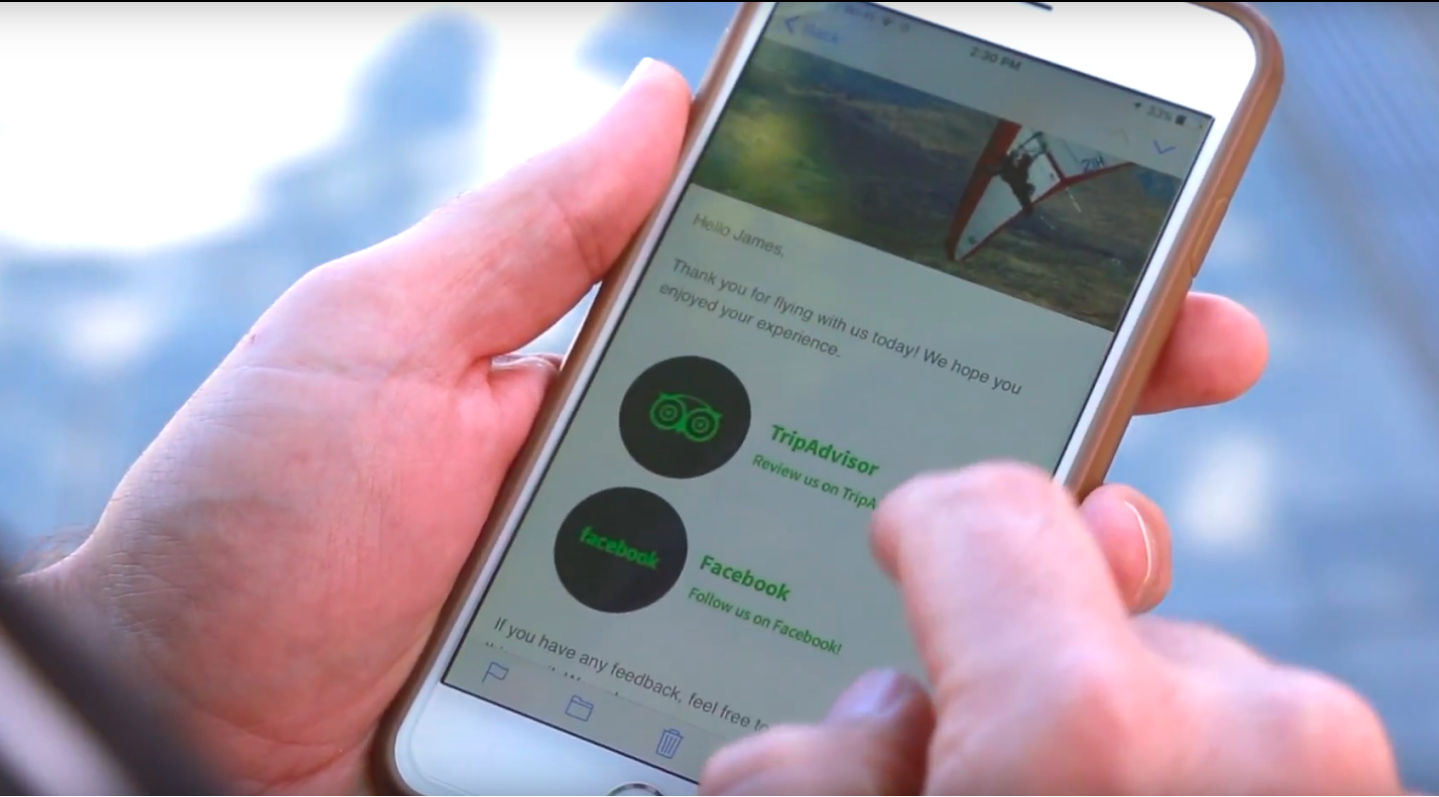 You might be saying, "my booking system already collects email addresses". Yes, it does, but only from the lead booker, i.e the person who made the reservation. If your average group size is 5, for example, you're missing out on 80% of email addresses. TripAdvisor, Google My Business, and Yelp all care about the same thing when it comes to reviews(opens in a new tab) – quality, quantity, and recency, so you need to keep your social media channels alight with content from your customer base, or else you'll easily slip down the rankings.
So you can leave nothing to chance when it comes to your growth potential. And there is a wealth of data that your customers can offer that empowers you to make better marketing decisions. For example; age range, group type, gender, state/country of origin – you no longer have to throw money into 10-15 different channels and hope something sticks. You can measure why you were busy in July but quiet in September (outside of seasonality). Maybe you ran a radio ad that was really popular with 25-35-year-olds. Or perhaps printing 10,000 brochures a year is only generating 1% of your business but is costing 20% of your marketing budget.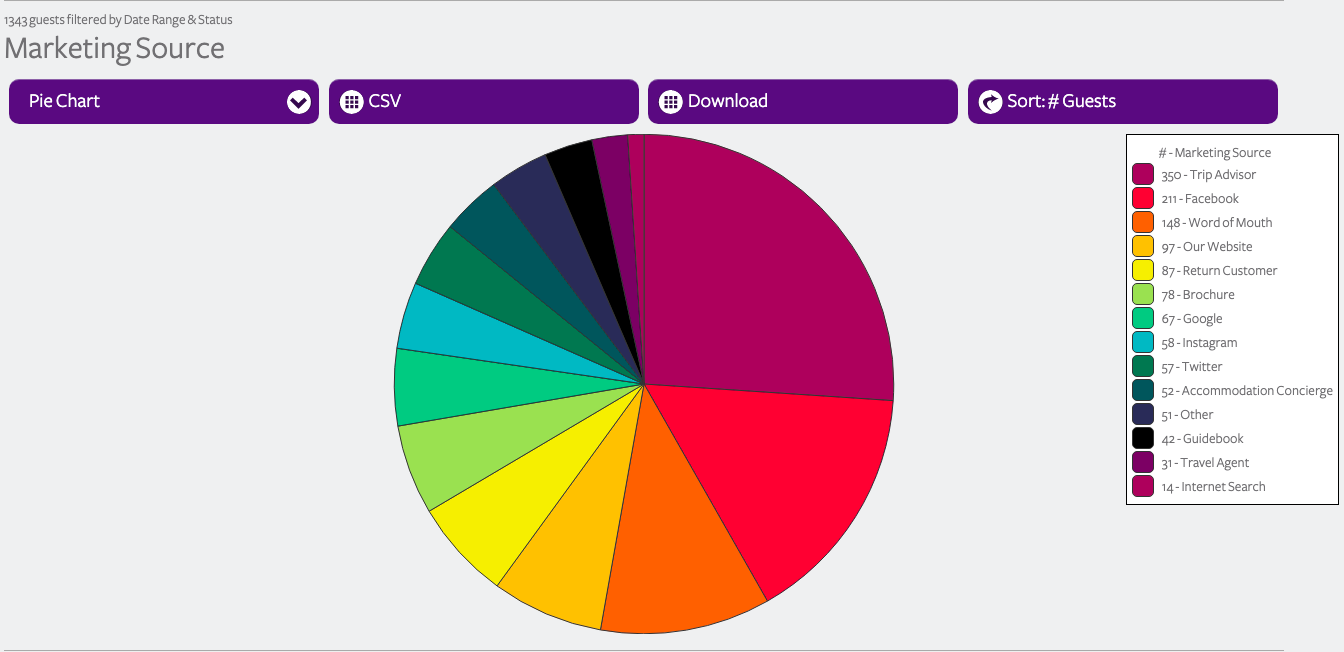 And the best part is, you don't need to spend hours transcribing and collating the data from thousands of pieces of paper, advanced digital waiver solutions like Wherewolf(opens in a new tab) do it all for you and can provide you with these insights in an instant, while automatically sending emails to 100% of your clients with links to your social media platforms. Wherewolf is the only dedicated waiver solution purpose-built for tour and activity operators, so their platform evolves as your needs change. So get in touch(opens in a new tab) for a free demonstration and see how a small change can have a massive impact on your business.
---
Find this article useful? Enter your details below to receive your FREE copy of 95 Epic Places To List Your Tours and receive regular updates from Tourism Tiger and leading industry experts.
By submitting this form, you agree to Tourism Tiger contacting you via email.