Instagram has always been a business-friendly social media network. More than 80% of Instagram users follow at least one business account on a daily basis, and this has encouraged more than 25 million companies, both large and small, to set up business accounts. According to Hootsuite, a whopping 71% of American businesses use Instagram to reach out to their audiences. With an engagement rate of 2.2%, it dominates the world of social media. However, as good as the rate of interaction is, the ultimate test of a successful Instagram presence is the number of users that you can convert to followers and then get to visit your website.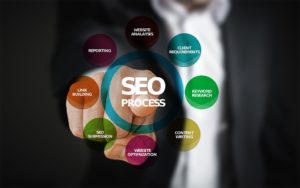 Advantages of Driving Instagram Traffic to Your Website
Apart from the obvious benefit of increased brand awareness and positive impact on sales revenue, driving increased traffic to your website is picked up as a positive SEO signal by search engines like Google. When the number of visitors to your site jumps, search engines will also actively check the website to discover the content that is exciting visitors, which in turn drives the site up in the search engine results pages (SERPs). Therefore, publishing engaging content is an effective way of interacting with customers and creating avenues by which they can convert their interest to actual transactions.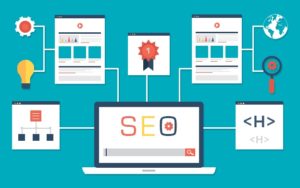 Effective Tactics for Driving Traffic to Your Website
Create a bio that works
Even though it is restricted to just 150 characters, your Instagram bio is one of the most vital elements of your account. The text has to describe what you do and what value you offer in such a compelling way that users are encouraged to become your followers and visit your website using the link you've provided. Be sure to use an Instagram business account that will separately list your contact information and website address, permitting you to use the 150 characters for more information. And don't forget to include your company logo and a CTA urging visitors to visit your website.
Plan out an effective ad campaign
To ensure more visitors visit your website from Instagram, you can develop an Instagram ad campaign that encourages users to click to learn more about you. Use powerful images, text, or even videos in these ads to boost your brand awareness. The cost of executing ad campaigns can be exactly what your budget allows and is quite reasonable, with the charges being on a cost-per-click basis. Therefore, you only have to pay for audiences who are really interested in you.
Use the swipe-up feature
If you want to boost your website traffic using the popular Instagram Stories feature, you need to have a business account with a user base of more than ten thousand followers. You can then create an Instagram Story and link your website, blog, or even a specially designed landing page for boosting conversions by allowing followers to use the swipe-up feature to access the link.
Conclusion
With Instagram being such a popular social network, it is natural that you will have to cut through the clutter to make yourself noticeable and generate website traffic. While engaging content remains the foundation of an effective Instagram presence, a crisp bio supported by ad campaigns and new features like Instagram Story swipe-ups are a big help.
---
Find this article useful? Enter your details below to receive your FREE copy of 95 Epic Places To List Your Tours and receive regular updates from Tourism Tiger and leading industry experts.
By submitting this form, you agree to Tourism Tiger contacting you via email.