You might not believe me, but there is a better way to create beautiful and engaging websites! The sure short answer is web animation.
I know what you are thinking: a website is not a static brochure, so there is always room for incorporating opportunities for animation and interactivity. Since Walt Disney made Mickey Mouse popular decades ago, animations have made their place in the hearts and psyches of billions of people (I am a huge fan myself!). There's something intrinsically intriguing about a graphic that moves.
Whether you like it or not, each user will judge your website in about 3-10 seconds, so you need to demonstrate what you have as quickly as possible. Our eyes inherently focus on moving items, so having these eye-catching components can help set you apart from your competitors.
Here's how you can get started!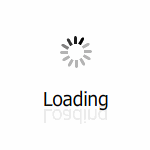 Back when the internet was the new Wild West and you had to watch a page load, visitors would often find themselves stuck with a blank screen and a loading cursor. But with the loading speeds today, if the same thing happens, nobody will believe that there is even a website about to load. So what can you do? Simply add a pinch of animation to it! You can even go a step further and use animation to let clients know they just need to hang tight for changes on the site.
Web Animation – Inside Out!
Many people get confused between terms like cinema animation and web animation (hint: Disney is more closely related to the former). Web animation is a term that broadly covers a variety of methods, ranging from user interface (UI) animation to CSS animation and JavaScript animation. There is so much to animation, too; while you may consider moving components only the ones that are moving, the changing the mistiness or shade of an object is all part of animation, too.
One challenge is trying to find that sweet spot between having an animation that is too fast and one that is too slow. Despite sounding straightforward, getting it just right can be difficult: too quick, and the liveliness can be too sudden or stunning, or too slow, and you risk exhausting or baffling your clients. Thankfully, there are a number of studies that recommend the best practices, so you don't have to do any guesswork. Scientists have revealed that a PC reaction in one tenth of a second seems prompt to a user.
Another study demonstrated that a human's ability to perceive and process visual stimuli varies from one person to another. There are individuals who are normally fit for seeing speedy visual development or changes. On the other hand, there are individuals with a speedier eye that may consider a change to be rapid at 70 milliseconds. To represent this perception spectrum, liveliness ought to be coordinated from around the 100 milliseconds to 1 second: the "sweet spot" to guarantee clients can see the movement without being befuddled.
Loading Animation
User navigation through the website is the ideal opportunity to capitalize on that sweet spot. Check the apparent presentation, which is essentially a measure expressing at what stage a client feels that they can trust the site. As a web developer or a designer, one may expect the quicker the better. However, we need an expedient site not to detriment our clients' capacity to process the information in front of them. That means that the key is to flag advances without exhausting clients with a clear stacking page.
Duration of animations and page transitions
Ideally, animation will mirror the laws of nature so that it feels authentic to the user. This is especially significant when setting up a movement's rate of increasing speed or deceleration, a process known as facilitating. Straight facilitating is an animation that moves at a consistent pace, which is utilized despite the fact that it often doesn't appear real or natural. That being said, trying to emulate real-time movement should be determined by whether or not the client anticipates the animation. The main focus here is how the client feels the site responds to their activity. In general, the animation should start rapidly and decelerate, allowing the client not to feel confused by then allowing them to anticipate movement.
Benefits of animation in website design
1. Navigation
Navigation, or simply moving from page to page on your website, is one of the most utilized animation methods. More recently, website developers have taken to creating concealed menus (think: those lines you'll see up in the right hand corners on certain sites), therefore allowing smoother use of the website. By tapping the symbol, the menu may expand or even take the user to another page that details the content of the website with a list of links.
Navigation benefits include:
Giving your site an organized appearance;
Showing that your website is professional;
Help to break your site into categories;
Easy for customers to find content from each category;
Speed up the time customers spend searching; and
Make the pages more accessible.
2. Attracting attention
With some kind of motion added to your site, you'll start grabbing your users' attention more easily. After all, animations are designed to attract attention to lead customers to perform the desired action, so using animations to indicate forms or other call to actions can increase your conversions or interest.
3. Smoother transitions
Often, abrupt transitions can be jarring and frustrating for the user, therefore encouraging them to click off of your website. Animation to the rescue! Certain techniques can be applied to remedy this problem. For example, viewers may click a link that simply leads them to a different section of the same page, rather than them being taken to an entirely new page.
Did I mention any disadvantages yet?
Unfortunately, with the good comes the bad. While animations can take your site to the next level, there is such a thing as too much of a good thing. With spinning graphics, modular scrolling, and anything else eye-catching, that may be too many moving parts (pun intended) and therefore be distracting for the user. This may also impact your page's loading speed, which is not great for your bounce rate, either.
In a nutshell
Animations can significantly impact web design. But ultimately, you should feature the components that will make clients remain on your site longer. There are numerous liveliness innovations, tools, and systems you can use to add dynamic or smooth animations to your web application. By being selective about your animations and maintaining a balance with your lively and informative content, you're well on your way to making your website exceptional and current.
---
Find this article useful? Enter your details below to receive your FREE copy of 95 Epic Places To List Your Tours and receive regular updates from Tourism Tiger and leading industry experts.
By submitting this form, you agree to Tourism Tiger contacting you via email.