The tour and activities industry is always changing. Has your reservation system kept up?
You may be asking yourself what makes one booking system better than another? Or even, why should activity operators take the time to explore alternative solutions? The answer is simple: because evaluation is a good thing in all aspects of business! Products change, technology evolves, and businesses need to grow. Innovation is consistently driving change, and that's certainly true for online booking systems. New products are constantly being developed which further streamline operations and provide new competitive advantages.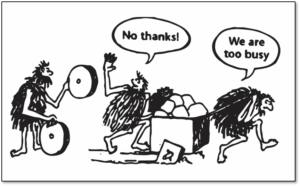 What should activity operators look for when evaluating a system that plays such an integral part of their business?
The best reservation system should simultaneously increase revenue and reduce workloads. If direct sales numbers are not significantly increasing, this is a major red flag. Alternatively, if businesses are limited by a cumbersome system with performance issues, it is time to evaluate other options. Reservation software should reduce complexity and the amount of time it takes to run a business. A helpful test to recognize if a booking system is hurting daily operations is to evaluate the difficulty associated with training new staff members. Online reservation systems should be intuitive and natural for new hires and not a dreaded training task.
Ways to Determine the Best Online Reservation System
1. Review the technology foundation and overall performance of the platform by looking at key indicators
Does the back-end of the booking system load quickly?
Is the platform intuitive and easy to navigate – for both customers and employees?
How easily can operators make changes, edits, and update things on their own?
Can businesses customize their user dashboard, sales offerings, and reports?
Can merchants utilize their fonts and colors to meet branding guidelines?
How well does the user experience perform on mobile platforms?
Note: As a general rule, flip phones are a thing of the past. Modern devices are higher performing, provide added convenience, and can be customized to specific user needs. Therefore, it is essential your booking software works great on all devices.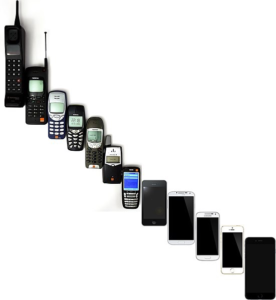 2. Compare customer booking experiences on live websites
Put yourself in the customer's shoes. When evaluating the checkout experience, take note of how quickly the calendar loads on actual examples of merchant websites. Load times can dramatically impact sales conversions which is a direct correlation to business revenue. No one likes it when they get the "spinning wheel".
Speed is a key indicator of the performance and health of a system.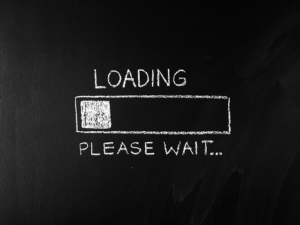 Additionally, operators should test the ease with which customers can add multiple items to their carts. Reducing the number of steps it takes for buyers to purchase translates to greater revenue and happier customers. Upselling to engaged consumers is an incredibly valuable way to increase sales. It's also important to ensure there is a strategy to convert abandoned carts.
3. Determine the most important feature releases the reservation system has made in the last year
During the evaluation process, the natural tendency is to focus on specific questions: "Can the system do X?", "Can the system do Y?". However, it's also important to understand what recent features have been released which could enhance value for interested sellers. Determining the best online booking system should be forward-looking and not simply focused on replacing what exists today.
Questions about features are incredibly important and will be answered. But before diving into specifics, first make sure to get a sense of the reservation company, who their team is, and how they look at the future. Technology will constantly evolve, thus a major focus should be partnering with a reservation provider that has delivered consistent advancement and high-quality solutions. Activity businesses should make long-term decisions. This means working with an online booking system that will continue to grow and meet future needs.
The way things were done yesterday is not necessarily what's best for tomorrow.
4. Take the reservation platform for a test drive using an actual account
Demonstrations are an opportunity to learn and ask questions, but there is ultimately no replacement for experience. Putting a booking system through scenarios based on real-life interactions is essential. Businesses should be comfortable completing tasks associated with daily operations.
From navigating the dashboard to checking-in customers and running reports – how intuitive and responsive is the reservation system being evaluated? How do its features make businesses more efficient? And ultimately how does the booking system compare in a side-by-side comparison of existing tools.
5. Research the company philosophy
Technology must be maintained to operate at full potential. Since software should evolve and adapt to the changing needs of businesses, it's important to know who will be servicing things under the hood. Future change can often be restricted by how the platform was originally built. Was it outsourced or built in-house? How difficult is it to make a feature request or get in touch with an actual engineer? Are the original developers still with the company?
Tour operators' expertise is running a tour operation, not understanding how to code. When a question arises, how does the software provider handle instructions or feature requests? Are you required to call or email for every inquiry? Do you have access to support documentation or FAQs to answer your questions as needed?
Your booking software platform should be incredibly reliable. Being in constant contact with support staff is evidence of persistent platform bugs, not a robust support team. Activity businesses should have direct access to their account manager, but frequent calls for help is a sign that it's time to look at other solutions.
Finally, it is incredibly important to consider the culture and history of the company of the reservation system. Always look for honesty and integrity.
6. Explore how a change can impact different areas of the business
A centralized reservation management system can touch on many components of the business. What you are doing today should be compared to what you can do tomorrow.
Sales
There are multiple strategies for tour operators to increase sales. Activity providers achieve the greatest performance when the business has aligned interests with their booking software provider. A shared overall philosophy ensures that a tour operator and reservation system are working towards the same goal. Channel sales through API connectivity and direct sales both fill seats, but they have very different impacts on the bottom line of activity businesses. Working with a booking system that prioritizes direct reservations inevitably improves the profitability of the activity providers.
Operations
Does the reservation management platform provide tools that immediately improve daily operations and is it better than what exists today? Can workflows be further streamlined and is the booking system equipped to grow with my business and evolving needs? Which solution provider is prepared and able to turn the "wouldn't it be cool if" suggestions into reality? Halts to innovation are the best way to get left behind.
Running a tour and activity business is truly unique and a constant challenge. Weather changes, vehicles breakdown – things happen. This is why it's essential for booking systems to be able to easily and efficiently edit or update their reservations and schedule. Activity businesses should consider whether they are in full control or are dependent on calling a booking system's support staff.
Think about who else will be using this system. Do you have seasonal employees? Is the system easy to learn and is training new staff members easy? Does "intuitive" come to mind when describing the reservation platform?
Marketing
How customizable is the consumer's checkout experience on a website? Can businesses customize colors and fonts to align with their company's identity guidelines? If consistent branding is a priority, this is a must-ask question.
With regards to digital marketing, how is the tour and activity business handling their advertising spend? Often 3rd party firms set up Google Ad Words campaigns and Facebook Ads. How capable is the booking platform in establishing the ROI for dollars spent? The tracking capability of a good reservation system should provide clear numbers in determining what campaigns are successful and where resources should be allocated. What gets measured gets fixed. If an activity business does not have clear visibility into its analytics advertising metrics, it's difficult for the company to determine what works and what doesn't.
Change can be scary, not taking advantage of superior solutions is scarier.
There are many factors to consider when selecting the best online reservation system. Upgrading booking platforms can dramatically increase direct sales revenue and significantly streamline workflows. Given the importance of choosing the best available software, evaluating whether or not a superior platform is the right fit for the business is a worthy investment of time.
---
Find this article useful? Enter your details below to receive your FREE copy of 95 Epic Places To List Your Tours and receive regular updates from Tourism Tiger and leading industry experts.
By submitting this form, you agree to Tourism Tiger contacting you via email.