If you are a tour or activity operator, having a website is pointless unless it's producing some sales.
And the sad, sad truth is that many times, that's just not the case.
So overcome that hurdle and get your tour website producing more sales by following these five simple tips that you can easily implement.
(Psst…reading this article will take up about two minutes of your time. And implementing the tips will coincide with the time it takes to drink a leisurely morning cup of coffee or two.)
1. There's gold in every inquiry you receive.
'Hi, I'd just like to know how much your tour costs?'
Bryan Monkhouse from Blue Water Safaris in the Caribbean would get asked this question time and time again.
And Bryan is far from being alone because that is the stand out question that tour and activity operators receive on a daily basis.
But you know what the crazy thing was for Bryan? The price was already listed on his site! So why was he still getting asked this question so frequently?
One word: visibility.
He wasn't following our golden rules (and please, for the love of everything that is dear to you, remember these snippets of wisdom):
Every single tour itinerary page should clearly and visibly display:
How much the tour costs
The dates that the tours are available
So instead of burying these details deep within the tour descriptions, make them the very first thing that people see when looking at your tours.
Bryan did this with his new tour page, and this simple, two-second change has resulted in a drastic increase in sales:

Follow Bryan's lead on this one because for every one person who inquires about cost or availability, you're losing five to ten more people who are too busy/shy/lazy/unmotivated/distracted to ask.
Pro-tip: Don't forget about all of those other questions because there is nothing more telling about your website's performance than real, live feedback from your target audience. So take a week or two and record every single question you get asked.
Why? Because all of that information will be invaluable research gold, and it will be the building blocks you can use when (re)creating content that will help you sell more tours.
2. Get more last-minute bookings with this free live chat tool.
But how do you get access to those questions? Again, it's all about visibility and ease of use. The best way to do this is by integrating a live chat tool on your site.
And don't fret. While companies like SnapEngage can charge upwards of $30 a month – which is totally worth it – you can get the same results without paying a cent!
Our customers have recently been flocking to a free tool known as Tawk.to(opens in a new tab). All you do is copy and paste a little bit of script, and voila — you're in action. Check out Tawk.to doing its thing to our client Vita Bel's site(opens in a new tab):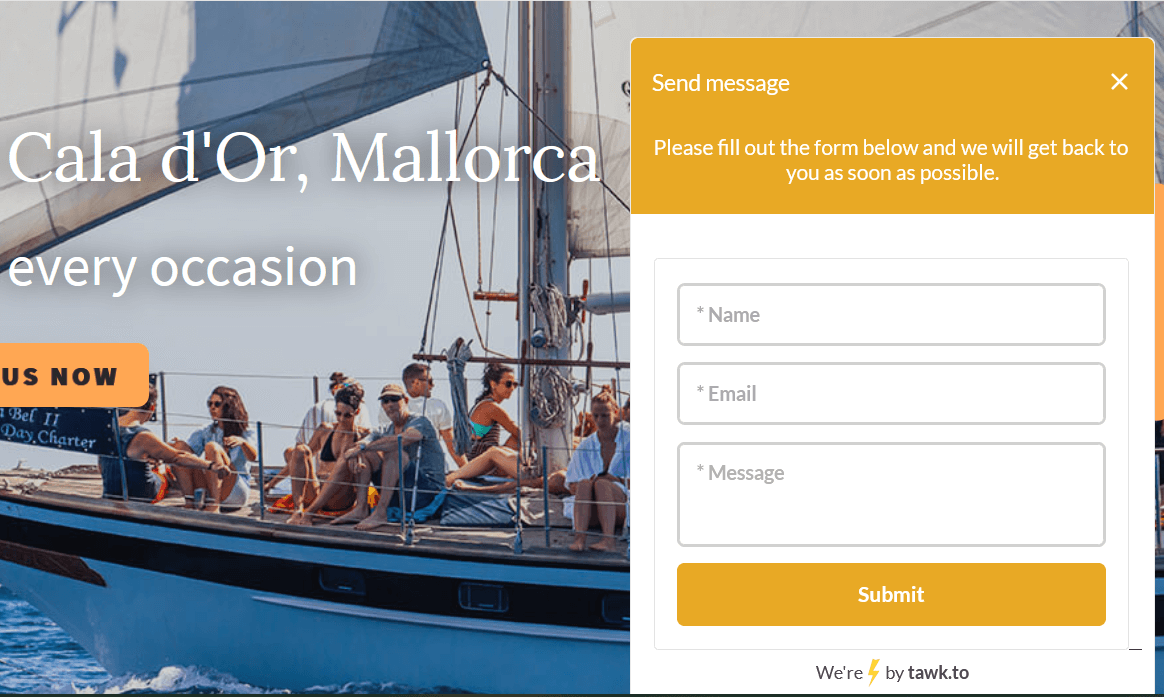 Pro-tip: Offer a deal to the person on the chat, such as a discount for signing up that day or a discount for booking two tours instead of one.
3. Get rid of that slider. It just annoys people.
There are few things more annoying than going to a website and not knowing what it sells!
Even worse is when you see something you want to click on and then watching it slide away, not to mention how clunky sliders are on mobile.
So unless you're more concerned about increasing your bounce rates over actually selling tours, don't go down this path of no return.
4. Massively speed up your page-loading time with less than 30 minutes worth of work.
The faster your website is, the more likely you are to make sales.
Extremely slow pages can lose over 50% of sales. Even going from good to OK can increase sales by 10% or more.
Setting your website to load as quickly as possible is difficult. Very difficult. However, unless you want the image below to represent your website, you're going to want to work on it at least a bit.
Before you give up though, check this out: the following tip took me less than 10 minutes to implement. No joke. And just check out how that little bit of time spent drastically improved the website's page speed.
It went from this…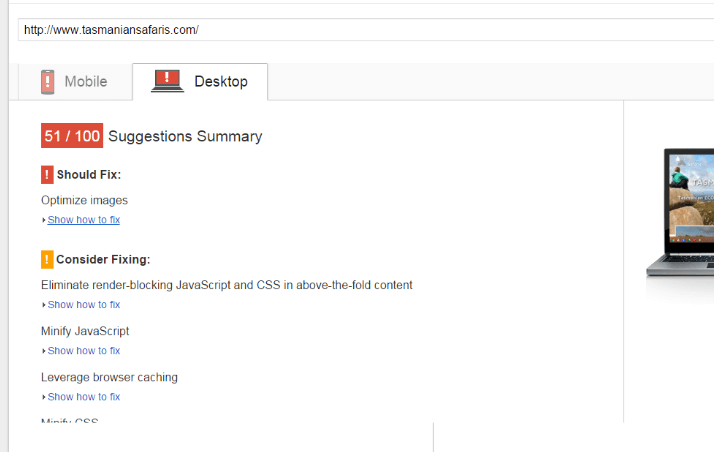 …to this.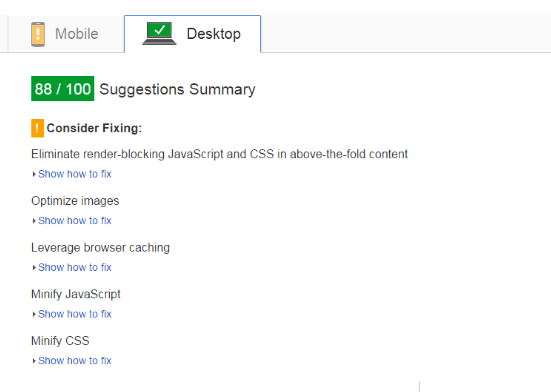 Wouldn't you love to shave a second or two off and achieve similar results? Well, guess what — you can! And it's easier than you think!
To implement this change, you're going to need admin access to your Drupal/Joomla/Wordpress/Squarespace installation and then:
Step 1: Load Google Pagespeed Insights, and input your website.
Step 2: Click on "Desktop", and scroll to the link to download the images.
Step 3: Unzip the images. Google will give you all the files in a .zip folder which has three folders: CSS, Javascript, and Images. You just need to worry about the images.
Step 4: Replace the images one by one on your website. Your new images are now fully optimized to load quickly.
That's it! Depending on how image-heavy your site is, your website will have a new set of twinkle toes to get things going at a lightning fast (or, well, fast-ish) speed.
5. Add a guarantee.
There are four reasons someone won't buy from you, according to Zig Ziglar:
No Need
No Hurry
No Money
No Trust
There's not much you can do about No Need or No Money, but there's a whole bunch you can do about No Hurry and No Trust.
We'll deal with No Hurry in another post (subscribe to this blog to get updates), but trust is a key thing.
Photos, testimonials, videos — all of these things can help. But few things help more than a convincing guarantee.
Just check out Brisbane Whale Watching(opens in a new tab)'s guarantee:

Now it's time to start cranking in those tour sales!
If you want to be on top of the tourism game, get your website into tip-top shape.
And these five tips will give you a giant leap ahead of the majority of your competition.
---
Find this article useful? Enter your details below to receive your FREE copy of 95 Epic Places To List Your Tours and receive regular updates from Tourism Tiger and leading industry experts.
By submitting this form you agree to Tourism Tiger contacting you via email.