Exclusive Discount Top Travel Club
Welcome to TourismTiger. As the world's leading web design agency for tour & experience operators we've teamed up with Top Travel Club to give its members preferential rates on our expertise.
TourismTiger has helped over 90 operators achieve their growth targets by building, and continuing to upgrade, highly converting websites. Take a look at some examples of our work here(opens in a new tab).
Before building your site, we want to know what problems you're looking to solve with your new site & how we can solve them.
Fill in the form and we'll get back to you soon! We're excited to work with you.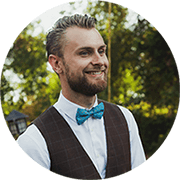 OFFICE HOURS:
Monday through Friday
8:30-16:30 CLT/CLST