Smooth Sailing Is What We Like To See On A Website
Here at Tourism Tiger, web design for the tourism industry is our bread and butter. We have all types of tourism businesses in our portfolio, and some of our favorites are fishing charter and boat rental companies. Our knowledge of web design has taken us far and wide, and we've seen what works and what doesn't. As a boat tour and rentals operator, you've got a wide audience — people who want party boat rentals, speedboat rentals, and even pontoon rentals! Rest assured: we know how to write content for and design your website to suit any customer
Tourism Tiger offers all-inclusive web design packages for boat tour businesses and boat rental companies. Since we're tourism website experts, each part of the journey is masterfully handled by our carefully cultivated team. Content writing, web development, and site design are just a few of the things we can provide for you. Whether you run fishing charters, harbor tours, or even luxury yacht charters, we can design the website of your dreams. It'll be effective from day one, and our ongoing updates ensure that it stays effective.
TigerCare, our post-launch service, sets us apart from the rest. Our TigerCare team is just an email away from any task that you might need done with respect to your water activity or boat rental website, and we take care of hosting and website maintenance to boot. Update your website as you please with the help of our specialized IT team. Got a nice photo of a couple on a riverboat cruise? We'll upload it for you. Want to change the prices on your fishing charter rentals? We'll handle it. That way, you run your business and we'll take care of ours (hint: that's your website).
Check Out A Couple Of The Boat Tour & Rental Companies We've Helped!
A Whale's Song Expeditions
San Diego Sailing Adventures
What Makes TourismTiger So Special?
RESPONSIVE SITE DESIGN
Those expansive ocean or river views don't look so great when you can only see a fraction of them on your phone. Our responsive websites will take care of that problem for you. No more pawing at cut-off images and squinting at tiny text!
CONTENT WRITING
Writing about your tours? You'd rather be out on the water! Not to worry — you give us the details, and we'll put it all together for you. With the magic of the written word, we'll get your customers dreaming about your tours and ready to click that "book now" button.
ON-PAGE SEO SET-UP
With so much competition on the market, you have to do anything and everything to stay ahead. Our basic SEO service can help take you to the next level and get a leg-up on your colleagues.
What Are Other Boat Tour & Rental Specialists Saying?
If you're almost ready to book a call but still need that final push, you're not alone. Trust us when we say that we really can accommodate your unique boat tour and rentals company — and yes, we can also help your customers understand the difference between fishing charter rentals and pontoon boat rentals. Becoming one of the best known boat tour and rental companies is up to you, but we can certainly do our part to improve your web presence. But don't take our word for it… Check out what one of our favorite boat tour operators had to say about his experience with us.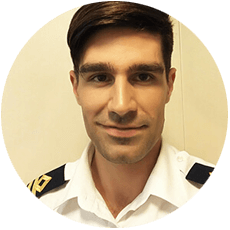 Dario Besic
Croatia Boat Trips | ⭐⭐⭐⭐⭐
"I know that the building of the website went really well, which made it easy for me, since I didn't have to focus much of my time. Our site didn't appear on Google before when I did a search, but after you improved our SEO, I can see it pop up when I search "Croatia boat trips". We are looking to build the business up a bit in the near future, so I'm looking forward to working on that with your team.
The website build went very smooth, and the post-launch service has been great."
Ready To Set Sail To A Brand New Website?