Scan and Go! Quick response codes, or QR codes, are just that, a rapid way for people to click and react. Developed in 1994 by Masahiro Hara(opens in a new tab) at Denso Wave Incorporated as a means to track vehicle parts during manufacturing, these two-dimensional barcodes have found their way into almost every industry, including tourism. However, it wasn't until the use of smartphones that brought QR code into our everyday lives. A typical smartphone camera recognizes the unique pixelated pattern, sending the customer information or to an internet location. Codes can be either dynamic or static, meaning their data can be altered or their content fixed.
There are many different code types, but here are some of the most common QR codes in the tourism industry:
URL: links to websites, tours, transportation methods, etc.
Social Media: takes the customer directly to Instagram, Facebook, etc.
Feedback: links tourists to feedback forms
Email: will send an email directly to a chosen department like Lost and Found or Customer Service
SMS: contains a prewritten SMS message and does not require an internet connection
vCard: basically a business card with information like phone number, email, and an interactive address
Plain Text: static, and displays words, numbers, and special characters; no internet connection required; good for coupons, promotions, services, etc.
Why Use QR Codes?
Besides safe and easy contactless payments, as described in our blog Don't Touch: Contactless Payments in the Travel Industry(opens in a new tab), there are numerous reasons to use these seemingly indiscreet images.
An advertisable benefit of QR codes lies in the fact that they are environmentally friendly. Using these codes decreases the need for tickets, brochures, flyers, etc, saving money and trees. Codes can be applied to ads, reducing advertisement space, capitalizing on marketing funds, and providing a more detailed customer interaction. Consider a QR code link to a video, showcasing your company's tours.
Another advantage of using QR codes lies in their editability. When using dynamic codes there is a short redirection URL encoded within, and by scanning, the consumer is taken to a chosen landing page. Static codes lack this ability because their information is encoded in the QR itself. When using a dynamic code, the code creator can change the destination address and functionality anytime, no need to reprint.
Also consider the benefit of QR codes when trying to communicate with customers. Say you have a group of French tourists participating in your San Diego walking tour. With a company policy QR code in place, they can be taken directly to your policy website, and most smartphones are capable of translating the site into the customer's native language, i.e. French. Hence, tourist companies can easily share important information while overcoming language barriers.
Where to Place QR Codes?
By now, you have a better understanding of what QR codes are and why a tourism company should be using them, but where exactly should you utilize QR codes in the tourism industry? The opportunities are endless, but we'll touch on some common implementations.
Feedback collection – we all want five star reviews, but getting the customer to write a review isn't always easy. That's why placing feedback QR codes on receipts, labels, in or on the tour vans gets you one step closer to another positive testimonial.
Location finding – from billboards to stickers, a QR code can be used to take the tourist to a specific destination on Google Maps, like your home office or a meeting point. There is no need to type in an address, just scan.
Social media – embedding QR codes in a beautiful graphic design can help guide a customer to your Instagram or Facebook page. One scan generates a multitude of followers.
Customer acquisition – guide tourists to you by promoting special offers or discounts in advertisements that will take them directly to your site.
Increase app downloads – if your company has an app, you can create a link to download the app in the form of a QR code. Placing these codes in windows or on counters is a great place to start.
SMS and email marketing – simply add a QR code to your email or text messages to help promote special offers or events.
Payments – contactless payments are often preferred and adding a QR code to your merchandise or checkout section can safely increase transaction rates.
Wireless network connections – instead of writing and updating your network name and password, consider adding a QR code in your office or other Wi-Fi location, so customers can use their smartphone to scan and connect directly to your network.
Add to calendar events – once a customer has booked a tour, avoid missed trips by providing a QR code in the confirmation email. It will ask if the customer wants to add the event to their calendar, and you can even include the meeting location.
Calls – need to share a phone number? Use a QR code at the front desk or outside your office so your customer can simply scan and their smartphone will ask if they want to call the embedded number.
How to Create QR Codes:
Now that you understand the importance of QR codes in the tourism industry, it's time to create them. The first step is to pick a free or paid QR code generator online. There are numerous options: Scanova(opens in a new tab), Visualead(opens in a new tab), QR-Code-Generator(opens in a new tab), QR Stuff(opens in a new tab), goQR.me(opens in a new tab), QR Code Tiger(opens in a new tab), Wix QR generator(opens in a new tab), Kaywa(opens in a new tab), and more. For information on how to choose a generator, consider reading 13 Best QR Code Generators for Your Next Digital Campaign(opens in a new tab). Once you've decided on your generator, you're only 5 easy steps away from designing your code:
Choose a static or dynamic code: Remember that static QR codes cannot be changed, where dynamic codes offer the ability to alter the linked information at any time.
Select your content: From business cards, to customized products, social media links, feedback forms, etc. Choose what you want to share.
Customize the code: Tourist companies can incorporate their logo, graphics, colors, and even animation within the code.
Test it: Test your code several times before printing and applying it. This is especially important with static codes as they can't be changed.
Download it: Generators offer the ability to download codes in various formats. JPEG, PNG, GIF, TIF, or JPG are ideal for web pages, and here at Tourism Tiger, we recommend using JPG for your website. Printed codes can be saved in PDF, EPS, and SVG formats.
Five simple steps and you're on your way to more tour bookings! However, before you create your code, consider these tips of the trade.
Make it big: The code should be at least 1 x 1 inch for computer or mobile application. It should be easy to see.
Remember a call to action (CTA): Put a CTA near or around the code so the customer knows what to do. "Scan for a detailed list," "Rate our tour, scan here," "Scan to see a virtual tour," or "Scan for 20% off."
Position: Codes need to be easy to scan. Put yourself in the customer's shoes as they use their phone to scan the code.
Track analytics: Some sites offer the ability to track analytics so you can measure code success and see who is scanning your pixelated creation. This can only be done with dynamic codes and often requires a subscription.
In our blog, Travel Industry Predictions for 2022(opens in a new tab), we emphasized the continued growth of QR codes in the tourism industry. Now, we've made it easy for you to incorporate these into your tourism website and tour marketing.
Questions or Comments, Scan Here: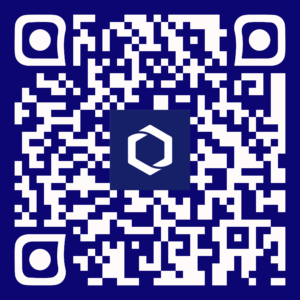 ---
Find this article useful? Enter your details below to receive your FREE copy of 95 Epic Places To List Your Tours and receive regular updates from Tourism Tiger and leading industry experts.
By submitting this form, you agree to Tourism Tiger contacting you via email.