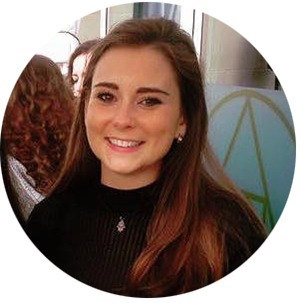 What brought you to Chile?
This is probably the question I get asked the most frequently, and my answer is usually a bit of a mix of factors. Before coming to Chile, I was working in London which was great – but I knew I would settle back there one day and really wanted the chance to live and work further afield before doing so! I had spent a year living and studying in Trois-Rivieres, QC and enjoyed the challenges and opportunities that living abroad brought me. It wasn't until I'd read Nathan Lustig's (another Start Up Chile Success story) book Chile: The Expat's Guide: An Insider's Guide to Living, Working & Traveling in Chile that I decided on Chile as my destination. His book details the start-up culture in Santiago, as well as so many other useful tips. See, I warned you it would be a mess.
How did you end up working at Tourism Tiger?
The book that I mentioned above suggested checking the Start-Up Chile portal for openings, which I did as soon as I'd settled in Santiago. I saw an available Tourism Tiger position and knew it was something I wanted to do right away! It mentioned working with clients from all over the world, expanding my knowledge on WordPress and SEO as well as joining a small team in a start-up that had successfully passed through Start-Up Chile.
What's your favorite kind of tour company to plan a website for?
I really enjoy working with clients in Vietnam and in England. They are two countries that really have special places in my heart. Activity wise, I enjoy doing sites for activities that I've never done, or even considered doing, in my whole life. I feel as though I learn about the activity, the place, all the specifics and typically end up adding that to my ever-growing bucket list!
How long do you spend on each project?
It does totally depend. The length of a project is dependent on how many tours/activities/locations the business is offering, as well as if clients have a really clear idea of what they are aiming for. There are so many factors to consider when going through each stage of a project.
Which projects are you most proud of?
I am thrilled with how Select South West Tours turned out. It was an absolute pleasure to have the chance to work with James to build his site, talk through itineraries and see our designer Andrea give it an amazingly British feel. This might also sound disingenuous, but we won't ever launch a site without being 100% proud of it while making sure the client is happy to launch too.
Walk me through your process.
I come onboard the project once the sale has been confirmed. From there, our Director of Business Development Russel and I will make a sitemap, research competitors, look at keywords and establish the deadlines for the whole project at each and every stage. I'll then go on a call with Russ, the client and Andrea – typically the client will walk us through their target market, their tours as well as their business frustrations they experience both online and offline. After the call, I will continue researching, assign a writer to the project and schedule a content call. We will prepare questions for the client and talk through every detail – from start time of tours, what to bring, as well as mistakes people commonly make. From there, the content will be written, sent to the client to review, locked down, and the "bare bones" site will be built. The client will receive a copy of the site to give feedback on and let us know if there are any problems/issues they wish to discuss before the site is send off to Andrea to style. I'm with the client the whole way, from the onboarding to the launch of the site – it's never not rewarding to see the process play out.
What's the best part of your job?
The best part of my job is seeing the results of the sites we've taken from sale to launched and active client. I really enjoy hearing what's working and if users on the sites repeat any of the same mistakes. It's also fascinating to see on Hotjar how people are using your sites, where they spend the most time and watch them complete a booking. Essentially, I love seeing that the sites we've worked on are increasing sales and decreasing headaches for clients – after all that's the point of Tourism Tiger, isn't it?
Why do you love working at Tourism Tiger?
I love working on projects all around the world and learning about the huge range and variety of available tours! It really is amazing what you can do in different parts of the world. I also have to say that working with the Tourism Tiger team makes my day to day life so enjoyable – we're an international bunch with a shared passion for travel. No day is the same in the office!
I know that you love going on walking tours when you travel. What's the best tour you've ever taken? Why was it special?
This is such a hard question – but the first tour that springs to mind is a tour I did of Comuna 13 in Medellin. It was a walking tour through a famous comuna in the city. In recent history, it had been severely affected by drugs and gang warfare. Given its tumultuous past, it seems unthinkable to some locals that tourists are heading in there to explore. The government installed escalators throughout the comuna to get people down to the city with the aim of reducing unemployment and poverty, as well as isolation. It's been a really successful project, though the comuna still holds its identity through graffiti – there are political messages to each and every piece of art.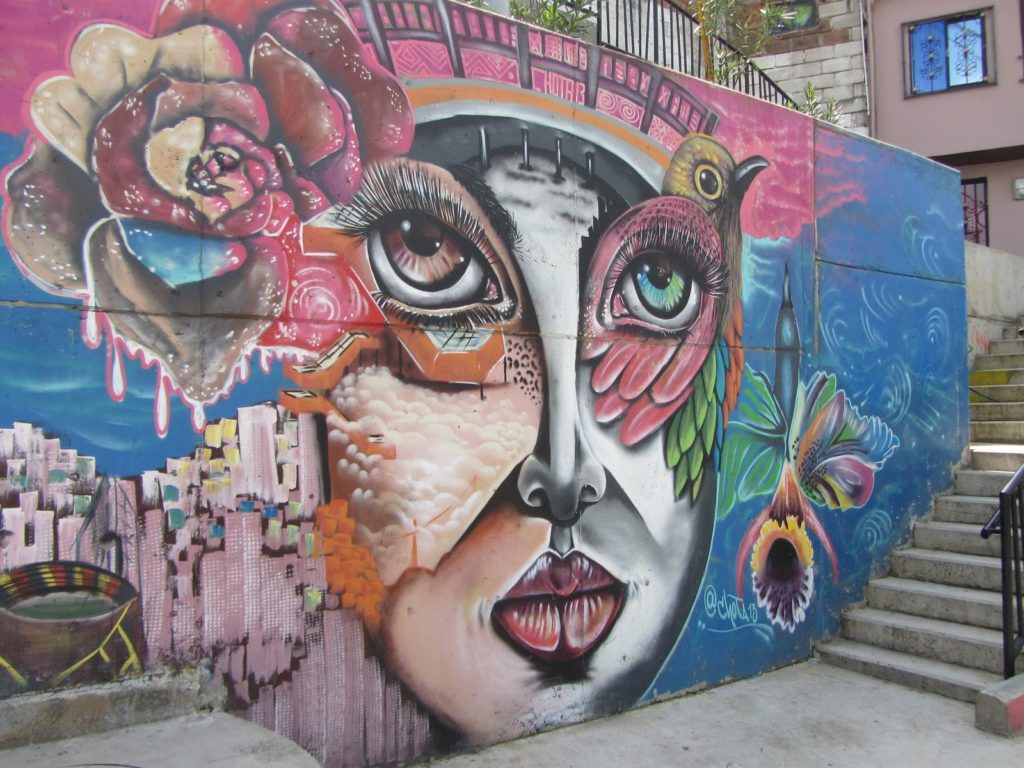 The tour I took walked me through every mural, whilst also explaining the history and culture of the unique place. My tour guide was engaging and interesting and I left with an appreciation of the place I couldn't have got from just wondering around.
---
Find this article useful? Enter your details below to receive your FREE copy of 95 Epic Places To List Your Tours and receive regular updates from Tourism Tiger and leading industry experts.
By submitting this form you agree to Tourism Tiger contacting you via email.