Remember when you could share a great post to your business' Facebook page, not pay a cent, and make some meaningful interactions with your audience? Maybe even take a booking for a tour? Yep, those days are over.
This is due to the death of organic reach: that is the rate of people you can reach for free on Facebook. Facebook has been monetizing their network more aggressively. As a result, organic reach has been progressively dropping.
In 2012, many Facebook pages saw ~16% reach. In 2014, this dropped to 2%(opens in a new tab)! As optimistic tourism marketers planned their 2018 social media efforts, most expected 1%. Now, after Zuck's statement(opens in a new tab), realists like myself will be happy with anything north of 0%.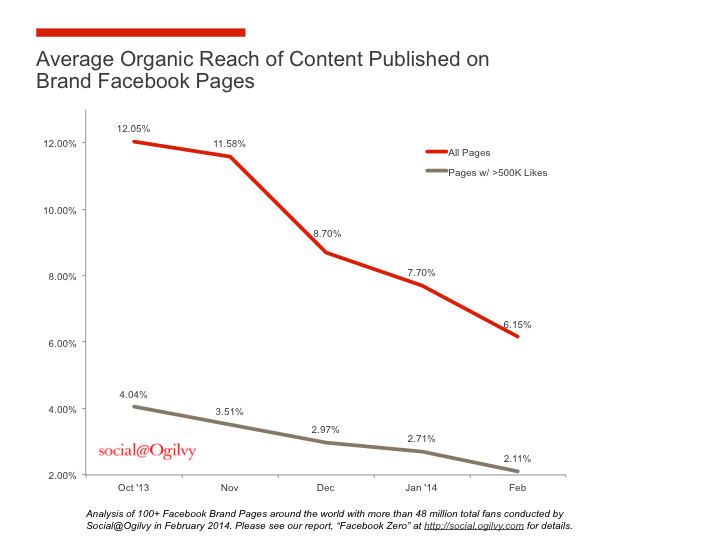 How much are you spending on Facebook marketing for only a handful of people to see it?
"We started making changes in this direction last year, but it will take months for this new focus to make its way through all our products. The first changes you'll see will be in News Feed, where you can expect to see more from your friends, family and groups. As we roll this out, you'll see less public content like posts from businesses, brands, and media."

– Mark Zuckerberg
So, Facebook wants to show you more content from your online community. However, it's a publicly traded company, so they'll be doing everything they can to stop revenue dropping. Unless your content has the potential to go insanely viral (which will cost plenty in and of itself), the only way to get your tourism business's content seen on Facebook is to pay for it.
Opportunity in Change
While I can be cynical, I love seeking out the opportunity in change. What on face value is a network with limited room for success can be a brilliant sales channel for your tourism business.
In my opinion, now is a great time to take advantage of some of Facebook's lesser-known advertising features that much of the tourism industry have been ignoring.
Ask any digital marketer with experience: Facebook Ads are cheaper than Google. In fact, average cost per click(opens in a new tab) for Facebook Ads in the US is $0.28, while Google AdWords is $2.32. These numbers vary based on location, competition and swathes of other factors, but it's very unlikely you'll ever see Facebook Ads more expensive than Google AdWords.
Tourism marketers tell me "we never get results from Facebook Ads", and they're right. Most Facebook Ad campaigns are "spray and pray(opens in a new tab)", a hangover from the days of print advertising campaigns when "impressions" – eyes on ads – was about the most marketers aimed for.
As I'll show you, these days are long gone. Nowadays you can optimize your campaigns on any number of objectives — most importantly, on getting a tour booking. These tour bookings can even come over the phone, and you can still match this offline success to seeing an ad on Facebook.
50% of Facebook users(opens in a new tab) find a brand's Facebook page more useful than their website, and 95% of these people(opens in a new tab) use the network for travel-related activities ahead of taking a vacation. This likely explains why you know your business can't ignore Facebook.
Custom and Lookalike Audiences
Custom audiences on Facebook have been available for some time now. They're one of the most useful tools available, and if you're not using them, then you're wasting your advertising budget.
Custom audiences can be built using customer data. Even without email addresses or phone numbers, you can match around 40-50% of your list to people on Facebook. This might not sound impressive, but you typically can't contact people without this info. With audience matching, now you can.
By including only an email address, this match rate increases to 80-90%. The more information you have, the better this match rate will be.
Now you may advertise directly to this audience, upselling on upcoming bookings, providing photos or videos of their tour after they have returned home, encouraging return tours, or requesting a review online.
Using look-alike audiences, you are able to grow your audience and advertise to those who closely resemble your smaller "seed audience". You can choose how close a match, but even selecting the closest possible 1%, it's likely your US-based audience will grow to around 2 million people(opens in a new tab). This can be especially powerful when you use a list of best customers(opens in a new tab) as your seed audience. You do want more of your best customers, right?
Dynamic Ads for Travel
Simple and useful, Dynamic Ads for Travel allow you to "retarget" your custom audiences. This feature is best for reaching people that took specific actions on your website, such as viewing a certain tour type but not making a booking.
This feature lets you get a second (or third) chance at converting this person to a customer after the first opportunity was lost.
Dynamic Creative
You can be the world's greatest marketer, but without testing, you can still only take an educated guess at which ad will get more tour bookings.
Digital marketing has opened a lot of doors when it comes to testing, but it is complicated and time consuming. Facebook's Dynamic Creative allows you to test large sets of ads against each other, then allocate budget to only the best performing ads.
Facebook Dynamic Creative campaigns use "variables"(opens in a new tab); text, headlines, images/videos, descriptions, calls-to-action, destination URL, audiences, device type, and so on.
Even in the simplest of campaigns with 5 text, headline, and description variants; 10 images; and 3 different calls-to-action, some 3,750 different ad variations are created. Doing this manually would be painful at best, not to mention time consuming.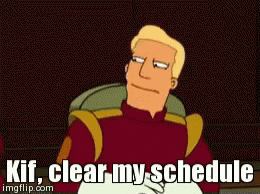 With 3,750 ads running, variations can be optimized based on their performance – expensive, underperforming ads are switched off. Affordable ads that make you money get more budget. Given time, you'll end up with an affordable campaign that gets maximum return on ad spend.
Offline Conversions
All of this is great, but you want the hard numbers, right? Consider if Adam from Painted Boat Resort calls with a booking for your sailing tour. Did Adam make this sale, or did they discover you on Facebook first?
By importing your booking transaction data, Facebook will match their users to people who made a transaction with your business, giving you a much clearer indication of how your social media marketing has contributed to real world revenue.
As you work on your marketing strategy(opens in a new tab) in 2018, make sure to consider how allocating budget to Facebook Ads can help your tour business. You may be pleasantly surprised by the returns you'll get.
---
Find this article useful? Enter your details below to receive your FREE copy of 95 Epic Places To List Your Tours and receive regular updates from Tourism Tiger and leading industry experts.
By submitting this form you agree to Tourism Tiger contacting you via email.