We don't need to tell you that Facebook(opens in a new tab) can be an extremely valuable marketing tool. They currently boast two billion monthly users, over a billion of which are logging in daily. It is no wonder why companies of all kinds want to use it as a marketing tool.
The news isn't all good, however, as Facebook isn't too keen on allowing businesses to tap into this fantastic resource without making a few dollars themselves. Instead, it wants businesses to pay to "boost" their posts. Without boosting, a page's posts will only be seen by a small fraction of its followers. Over time this number has been decreasing, and according to Social@Ogilvy(opens in a new tab), in 2014, a page's posts are shown to only 6.15% of its followers, and if a page has over 500,000 likes, this number can drop as low as 2%. Here's a graph to put the decrease in perspective: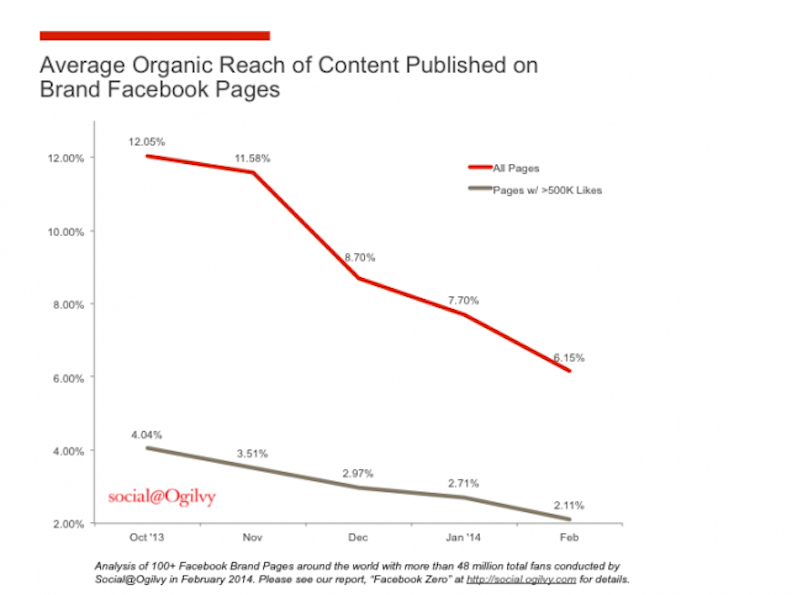 A new study from Buzzsumo(opens in a new tab) shows that organic reach and engagement has continued to drop even further for pages.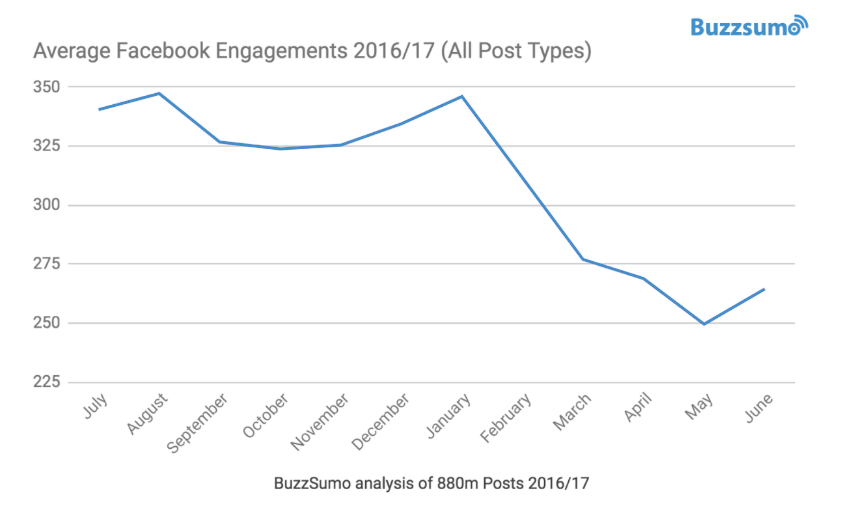 Figures like this are frustrating to those of us in the tourism industry who have worked hard to build up a following on Facebook. Fortunately, there is a strategy available that will allow you to increase the number of people who see your posts without paying to "boost" them. And best of all, the tourism industry is perhaps the best sector to take advantage of this.
The secret lies in video content(opens in a new tab).
Here's a little background information on why this is the case: Facebook is currently on its own mission to compete with YouTube, so rather than hiding videos from your followers, they will show up more prominently than ever. In fact, according to Buzzsumo(opens in a new tab), the average video post obtains significantly more organic reach than any other post type.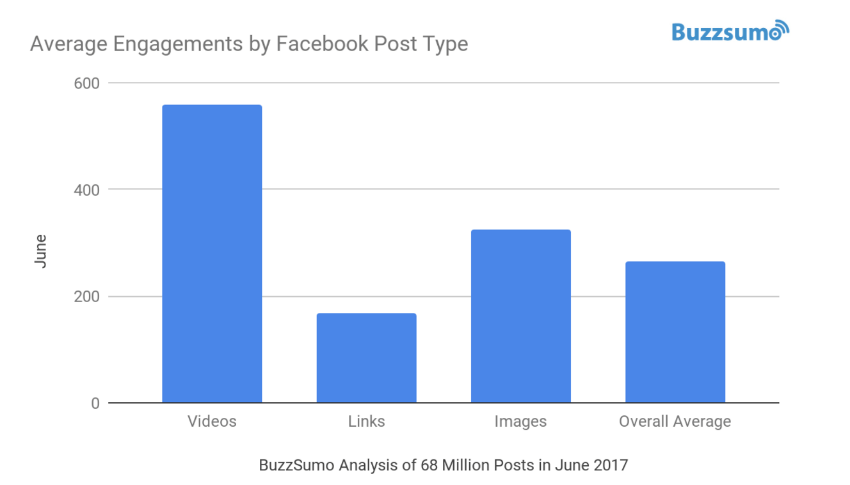 Given the substantial difference in reach, companies are now falling over themselves to better understand how they can use video marketing on Facebook and capitalize on this growing trend. For some, this is easier said than done. According to Buffer's State of Social Media(opens in a new tab), 30% of marketers said in 2016 that they wanted to start using Facebook Video, and 83% of marketers said they would create more video content if they were not restricted by time, resources, and budget.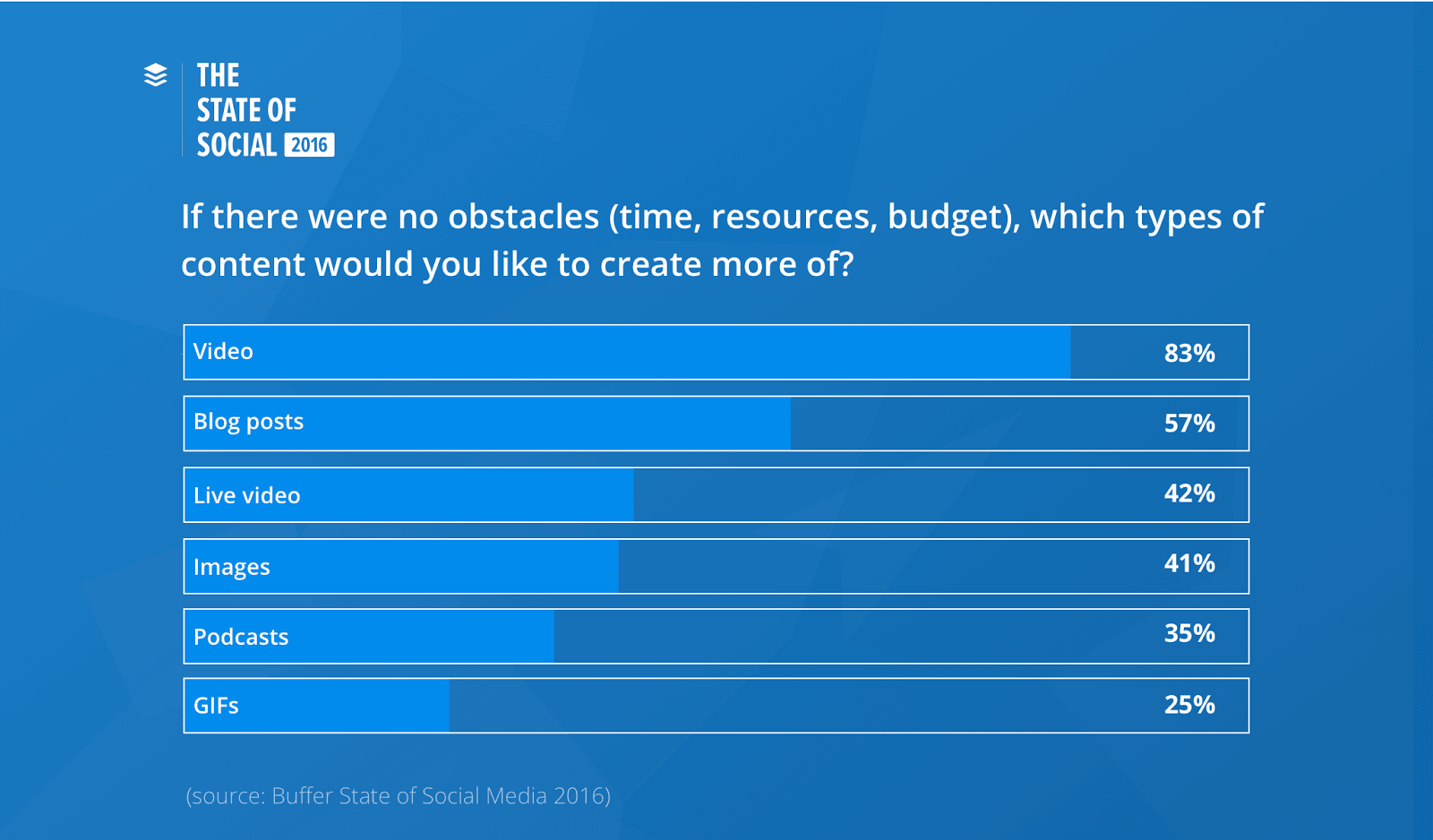 Fortunately for us in the tourism industry, we have easy access to content that will create beautiful and eye-catching videos. In fact, travel videos are already some of Facebook's most successfully viewed and shared posts! Who could forget Thrillist's viral video(opens in a new tab) about the Napa Valley Wine Train? It has over 23 million views!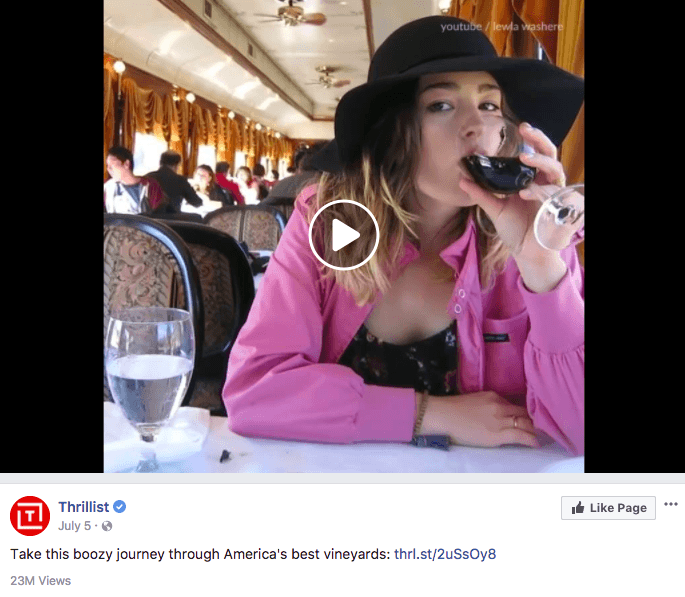 Since tour operators already have access to the beautiful places that people want to see, with a little determination (and internet and a phone), it will be easy and affordable to create frequent video content. To start with, you can simply record small parts of tours each day or week and post the videos directly to Facebook. This serves the dual benefit of boosting your company's reach, whilst displaying just how great the experience is and encouraging potential customers to come and join in the fun.
If you need help understanding the type of content that becomes popular on the internet, try using Buzzsumo(opens in a new tab).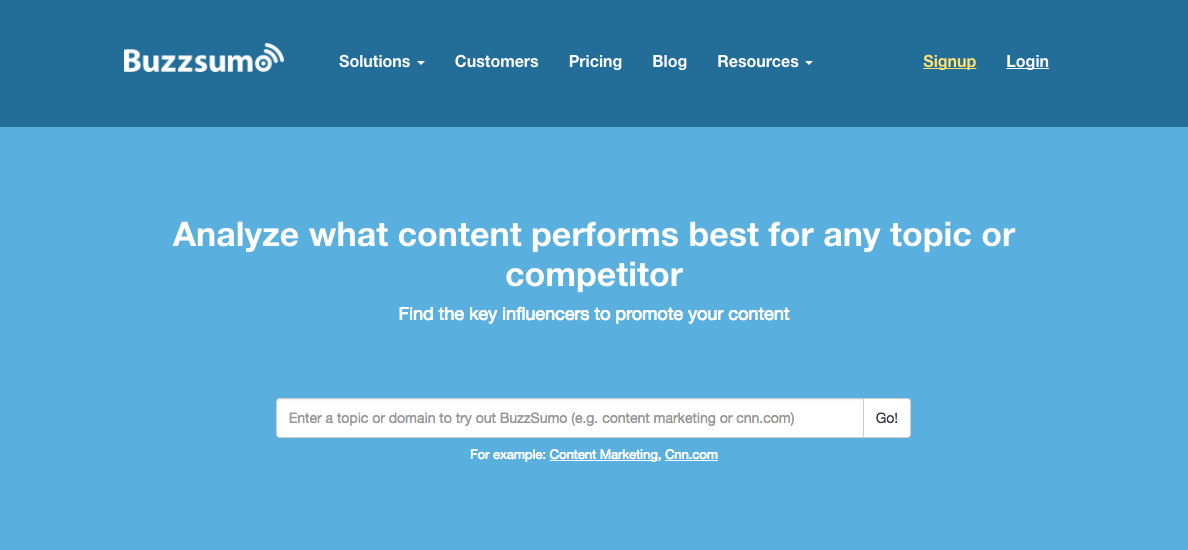 You can sign up for a 14-day free trial without giving any credit card information.
I'll use one of Tourism Tiger's clients as an example to show you how Buzzsumo works. Let's use Costa Rica Waterfall Tours. Check them out here(opens in a new tab).
Let's say they're interested in using Facebook Video, but they're not exactly sure what people will be responsive to online. They'd just have to type in "waterfall tour", and Buzzsumo will generate a list of the most viral internet content with those keywords.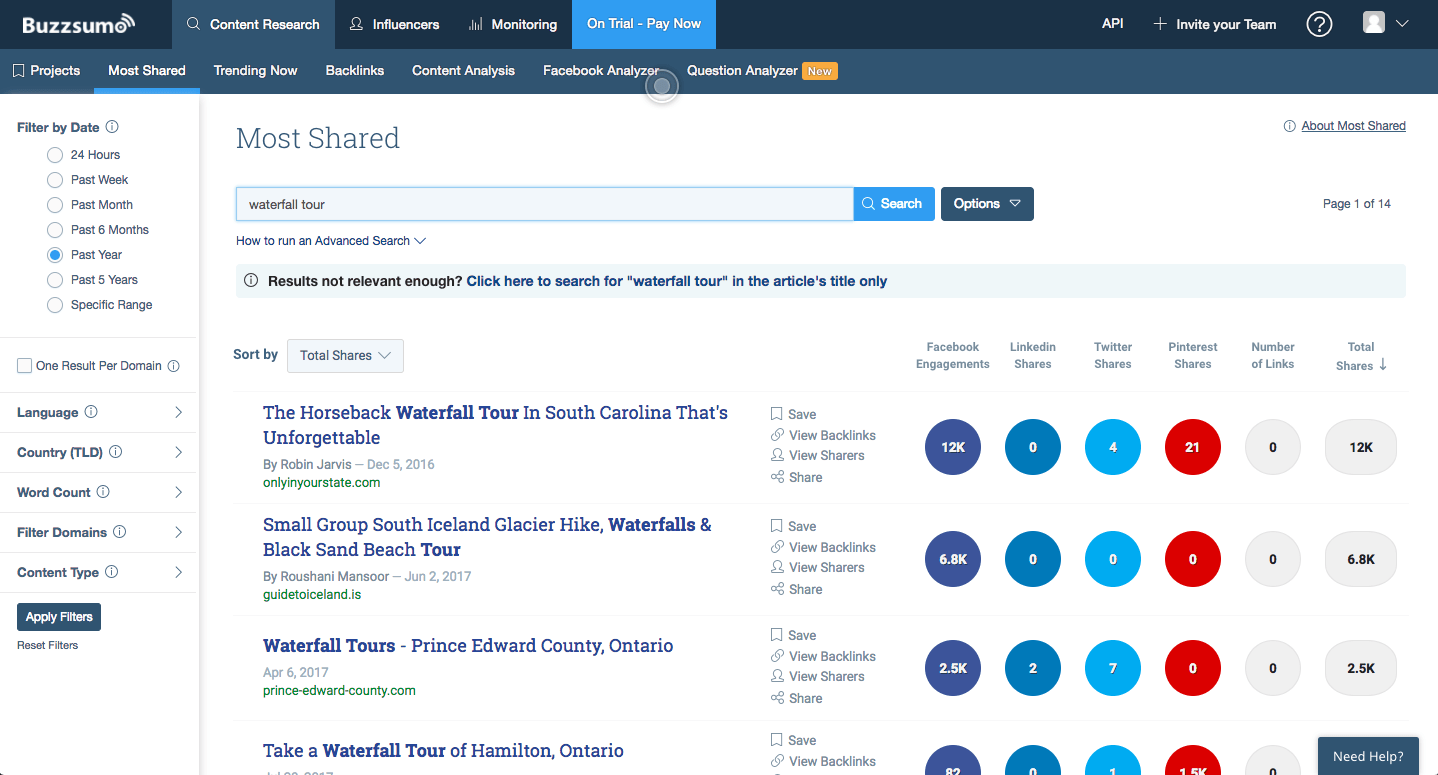 As you can see in the photo above, an article about a waterfall tour in South Carolina was shared on Facebook 12,000 times. They can then click on the title to see the post to get ideas.
If they want to only see a list of video content, they'd just have to select "video" in the "content type" filter on the bottom left.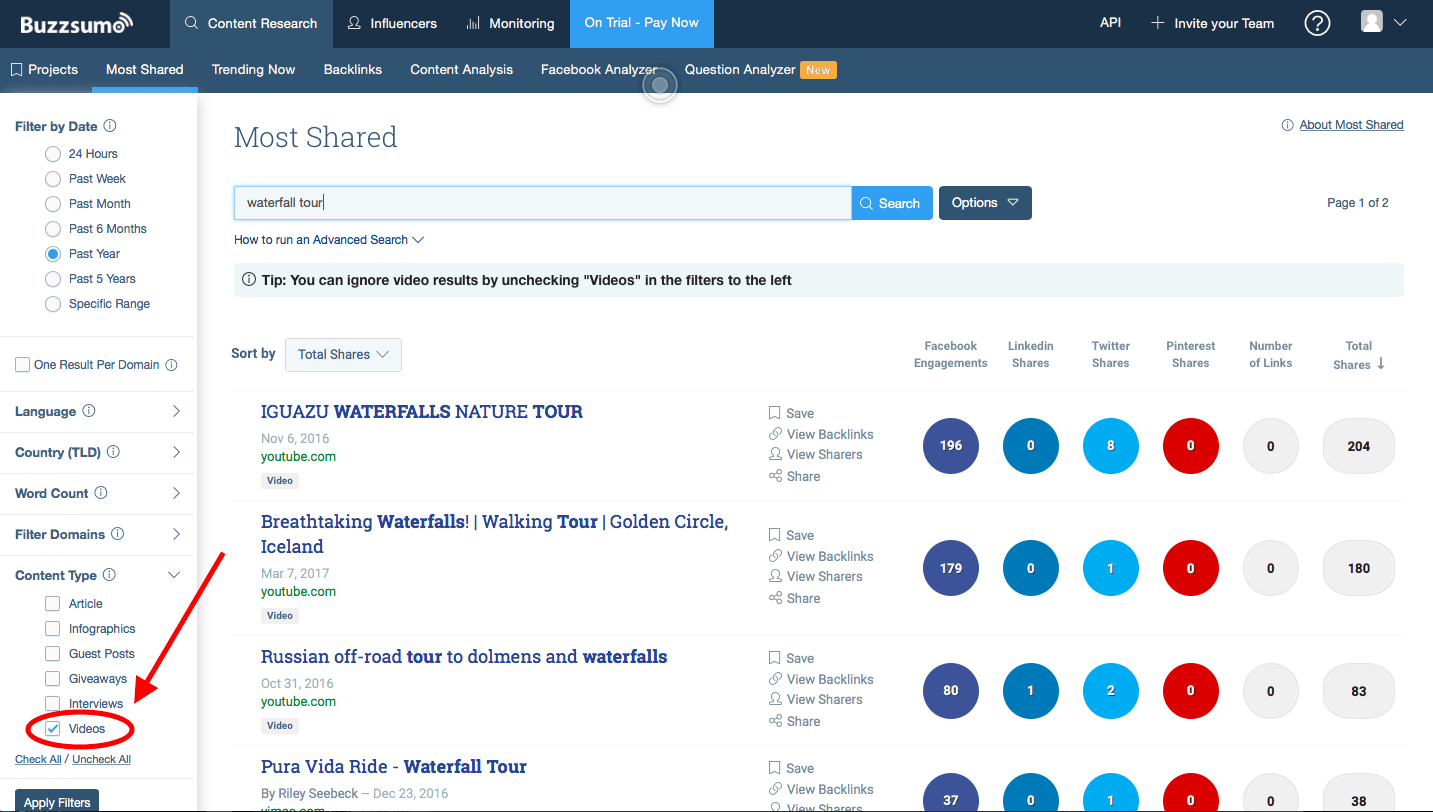 They're then able to see that the top waterfall tour video was shared on Facebook 204 times. Another simple click of the button allows you to view the video and see why people were so keen to share it.
Now that we've covered Facebook Video, let's move on to a feature that will get tour operators even more engagement: Facebook Live. According to Facebook's own observations(opens in a new tab), people are over 10 times more likely to comment on a Facebook Live video than on a regular video. Live stream part of your tour, and you'll have fans gushing over it in the comment section!
As an example, check out this Facebook Live video(opens in a new tab) from Delaware River Tubing & Jet Boat Tours.
Their video has 2,000 views, and as Samantha Hardcastle of Amore Social(opens in a new tab) pointed out to me, videos like this are free and easy for tour operators to produce.
Samantha also has a few crucial tips for tour operators who are starting to use Facebook Live:
Make sure you have a strong internet connection.
Make sure your phone's lens is clean and that you're able to hold the phone stable so it doesn't shake too much.
Set a goal of going live once a week. If you don't set a goal, you're more likely to drop the ball.
Live videos don't have to be long, but make sure there's some substance to what you're filming. 30 seconds to 3 minutes is a good place to start.
Show off what makes your experience unique – capture the remarkable things on film rather than camera.
Once the live stream is finished, it'll save onto your page, so people can watch it as a normal video with one very cool feature: comments will show up on the video in real time, giving viewers a similar experience to watching it live.
In truth, there are endless possibilities for tour operators when it comes to using Facebook Live. Aside from live streaming parts of your tours, you could do question and answer sessions, behind-the-scenes shoots, and interviews with guides and locals. Perhaps you come across an adorable local animal on your tour and stream the interaction.
If you have an idea in advance, be sure to announce to your followers when you will be going live so your loyal fans can check back in. When you're ready to go live, make sure you add a description so that people tuning in will understand what they're watching.
However you decide to use Facebook Video, whether it's live or uploaded – be careful not to post it via YouTube. Always upload it directly to Facebook. As I mentioned earlier, Facebook is trying to compete with YouTube, and it will deprioritize any posts with YouTube links! The social media analytics company Quintly(opens in a new tab) did a study which showed that interactions, such as likes and comments, on Facebook Video was 300% higher than on Facebook posts with YouTube links in December 2016.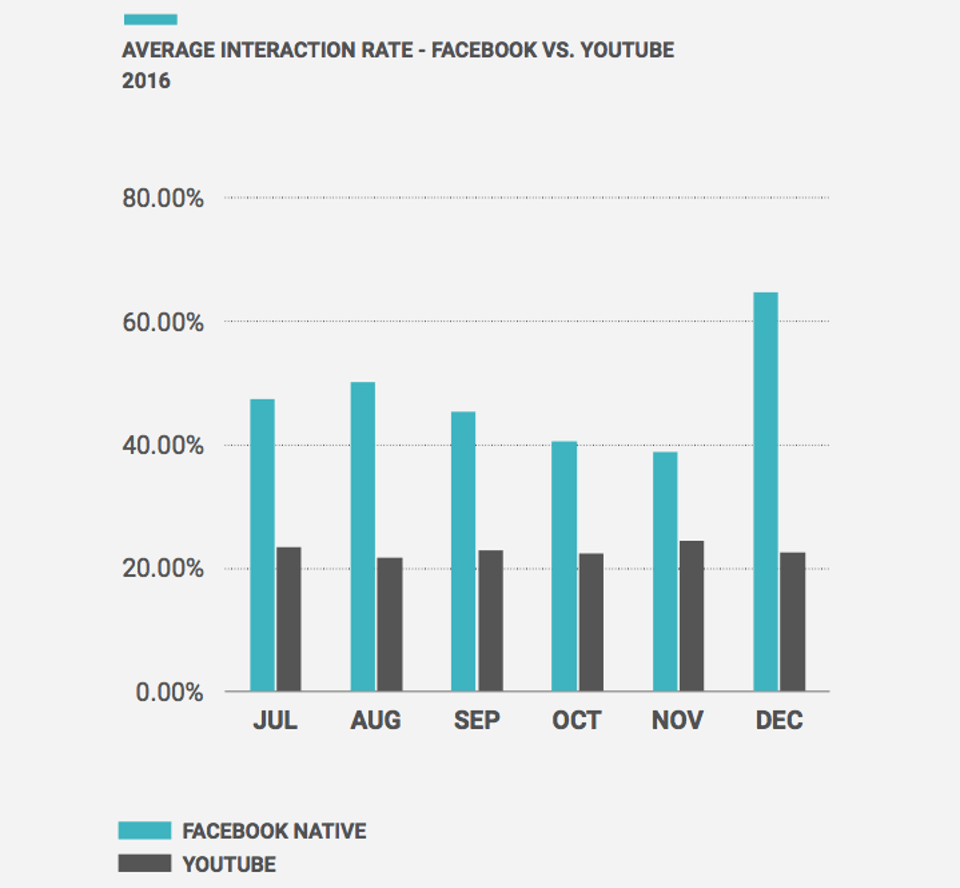 Overall, Facebook's algorithm makes it difficult for tour operators to harness the platform as a marketing tool. It's frustrating when we all work hard to build a group of followers, only to have Facebook hide our posts. Fortunately, it is easy for tour companies to adapt their marketing strategies to use Facebook Video and Facebook Live. By nature, tour operators have access to places that people want to see. If you learn to use Facebook Video and Facebook Live, you can give followers a taste of your tours and optimize the number of people who will see your content.
---
Find this article useful? Enter your details below to receive your FREE copy of 95 Epic Places To List Your Tours and receive regular updates from Tourism Tiger and leading industry experts.
By submitting this form you agree to Tourism Tiger contacting you via email.