In the eyes of your clients, YOU are the expert, the travel guru, the person they trust for impeccable local knowledge. So, when your client comes to you for corporate team building ideas to complement their overseas event, conference or seminar, they will expect you to provide some pretty impressive suggestions. After all, no one wants to travel to a new destination just to sit in a conference room.
As a tour operator, you know the importance of giving your clients a taste of the local culture and recommending experiences where people can enjoy the sights, sounds and the atmosphere of the area. So, for inspiration, we've put together a selection of 9 team building activities that are popular in destinations across the world and provide a good overview of the local history and culture:
Corporate Team Building Ideas Around the World
Japan, Taiko Drumming Classes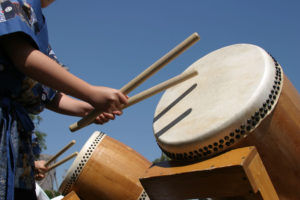 Taiko drumming is a fantastic option for team building in Japan. An ancient form of percussion, Taiko drumming is a powerful musical art form that requires the performers to use choreographed movements to strike large drums. As an activity that is quite physical and disciplined, Taiko drumming(opens in a new tab) inspires unity and teamwork, as well as an unforgettable and enjoyable experience for clients.
England, Medieval Outdoor Experience
With a history of fascinating legends, kings, queens, knights and castles, England is the ideal place to get a taste of medieval life while enjoying a team bonding experience. With real castles or even a charming countryside scene as your backdrop, your clients can compete in a variety of medieval team building activities(opens in a new tab), such as axe throwing, archery, trebuchet building and more in this epic event that sends people back to England's middle ages.
Italy, Historic Treasure Hunts
In a country renowned for awe-inspiring architecture, art and food, you won't find a better team building experience than exploring its gems with a treasure hunt(opens in a new tab). A treasure hunt is an ideal way to experience the stunning sights, tastes and sounds of each Italian destination, as well as to encourage problem-solving and collaboration among your clients. With various language options available, a treasure hunt is sure to suit a range of different client needs.
France, Delectable Wine Workshops
It might sound a bit cliché, but can you really visit this amazing country without first sampling one of its finest exports? Much more than a standard wine tour, a team building wine workshop(opens in a new tab) encourages bonding, social interaction and skill development. Your clients will be able to understand the process and development of wine production, as well as the art of wine tasting in this local French leisure activity that dates back to the 6th century BC.
Australia, Corporate Bush Survival Day
An experience completely iconic to Australia, bush survival(opens in a new tab) and bush games are a surefire way to give your clients a truly immersive Australian experience. With bushcraft team building, your client's teams will work together to set up camp, create a shelter and find food. As this is a team building challenge hosted by professionals, teams will stay safe as they learn to be resourceful, communicate effectively, problem solve and take part in friendly competition.
Thailand, Dragon Dancing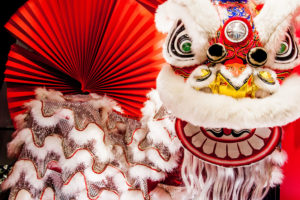 A wonderful experience that celebrates local culture with a traditional dance performance, dragon dancing(opens in a new tab) involves a team of people operating sections of an ornamental dragon. During this exciting activity, it's essential that team members learn and coordinate their movements to create a stunning dancing dragon to the rhythm of a drum. As the dragon is a symbol of good luck, power and wisdom, dragon dancing team building is an ideal taster of the local customs and practices, as well as an incredibly fun experience.
Dubai, Desert Exploration Challenge
A great twist on classic team building activities, a desert-based experience(opens in a new tab) allows your clients to appreciate the dusty and inspiring landscape of Dubai as they take part in a range of team challenges and old-fashioned competition. With some team building companies adding to the experience with traditional Bedouin-style camps, Arabic coffee and camelback rides, this is a great all-round team activity with a strong cultural vibe.
America, Corporate Film Making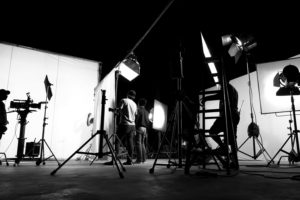 From Hollywood blockbusters to classic westerns and courtroom dramas, America's landscape and dramatic history provides great options for a fun filmmaking(opens in a new tab) team building activity. Filmmaking has something for everyone and is a unique way to bring people together as it requires camera operators, costumes, props, editing and of course, actors. Whichever American city or town your clients are visiting, filmmaking is a different way to experience this melting pot of diverse cultures. As a bonus, your clients also get to keep a fantastic video as a memento for years to come.
Germany, Motor Sports
For a country that is synonymous with engineering and quality sports cars, your corporate clients can experience some amazing team building activities in Germany with a motorsport experience(opens in a new tab). Give your clients the chance to experience German engineering firsthand as they take incredible sports cars on a tour across the country and through beautiful scenery. A great way to encourage team bonding, boost morale and provide an incredible incentive, sports car team experiences will be loved by both seasoned drivers and their non-driving passengers alike.
As you can see, there are many team building activities(opens in a new tab) that will provide fascinating experiences for your corporate clients as they travel to attend overseas events. Destination team building for corporate clients is a great service to offer as a tour operator and is ideal to add to your tour offerings on your website. For expert advice and services to develop and improve your tour operator website, simply contact the professionals at Tourism Tiger(opens in a new tab).
---
Find this article useful? Enter your details below to receive your FREE copy of 95 Epic Places To List Your Tours and receive regular updates from Tourism Tiger and leading industry experts.
By submitting this form, you agree to Tourism Tiger contacting you via email.