If you've planned a conference before, you know that making it run smoothly and have a decent attendance is a tall order, let alone having it generate business. The success of your conference requires careful planning, and ideally, the help of an expert. Joe Garland, a UK team building events and conference expert at Eventurous(opens in a new tab), told us about some top tips to get your tourism conference off to a flying start.
1. Choose the right venue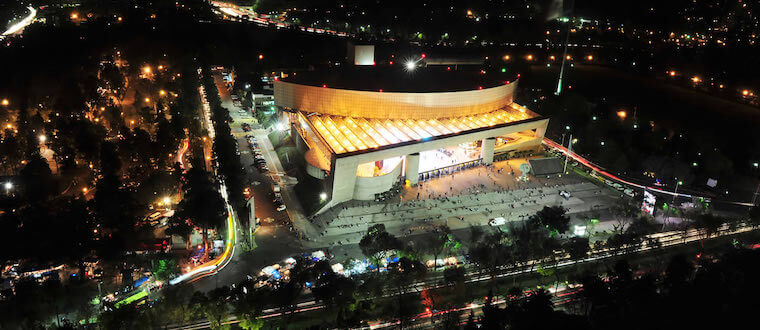 The foundation of a successful conference rests with the right location. In order to minimise no-shows, not only should you book a venue that is easy to find, but also provide accurate and detailed directions. We're not above recommending satellite navigation instructions alongside the most accurate address possible and a map showing exactly how to get there and where to park. Consider including how to arrive using major forms of transportation for those travelling by train, plane, taxi, subway, or even boat. A list of useful information — including recommended or affiliated hotels, restaurants, hospitals, consulate/embassy, and taxi numbers — can also be invaluable to your guests.
Garland's pro tip: If your conference is held in a major city, be sure to include an indication of the busiest traffic times and a link to a source where guests can obtain live traffic updates (such as a Twitter account).
2. Use the latest technology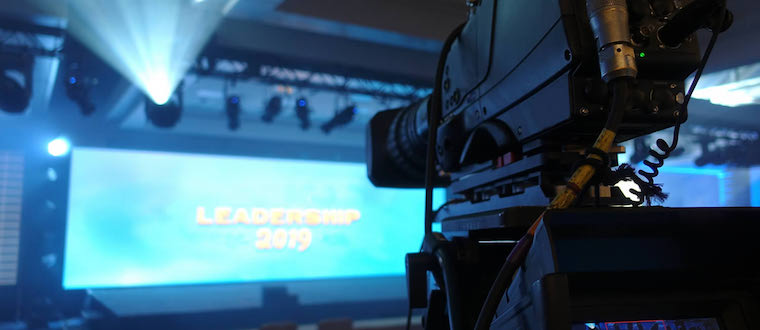 Don't skimp on technology! Having technology fail on the big day is a painful, two-fold situation: it will stress you out even more and could leave a bad impression on your potential future clients. Test all equipment thoroughly a day or so before, and make sure that all equipment servicing is up to date. Video, images, and sound are vital to inspire guests to create emotional connections that motivate action. Invest in an expert audiovisual setup for your conference with a professional on-site technician to keep things running smoothly – even if you do hit the odd bump or two, you will have an expert there to help you fix and/or troubleshoot.
Garland's pro tip: An LED wall with multiple screens is great for making an impact at large events and for featuring social media messages and videos throughout the day.
3. Hire inspirational keynote speakers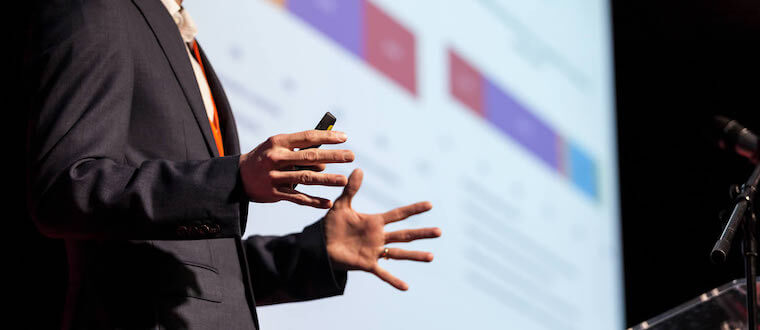 There is no better way to engage an audience than with a well-known, inspirational keynote speaker. If you don't have a charismatic speaker already on the books, then it's time to find one! A compelling speech or even having someone (a celebrity?) to entertain and facilitate can add more impact than you think to your conference. Celebrities add a memorable flavour to conferences, ensuring guests remember your brand for a long time after the event. Just make sure to fully brief your speaker or MC well in advance to ensure they have enough time to prepare a captivating speech.
Garland's pro tip: Local event management specialists have spent years developing relationships with keynote speakers and can hire them on your behalf. You can also identify influencers in the needed industry with a little research on social media.
4. Set the scene with a theme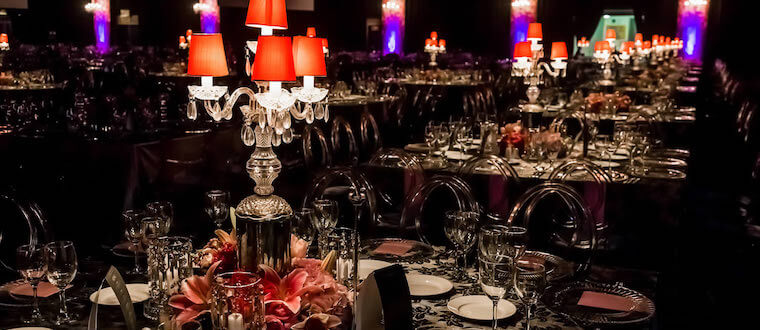 A theme can really help your event come into its own. Themes can be a great talking point while also engaging guests with a commonality and shared interest to promote conversation. Whether it's "The Great Journey to Sales Success" or The Great Gatsby, your theme it will act as a main thread throughout your conference event. Think of how you can represent your theme: in the colours, room dressing, centrepieces, and even props. It doesn't matter if you go classic or current — always make sure it is culturally compatible with where your conference is located.
Garland's pro tip: Make it obvious by stating the theme in your invite – you don't want attendees to be confused!
5. Break the ice in style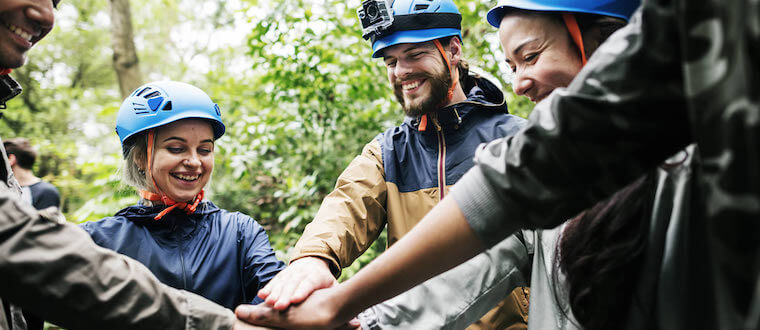 Kickstart your conference with some energy! Using a carefully selected icebreaker activity will help warm up your attendees and get them in the zone. Similar to a compere at a comedy event, icebreaker activities encourage your guests to loosen up, get to know each other a bit, and have a laugh in the process. We recommend the Haka tribal chanting challenge to spark some real electricity to the start of your event or to energise delegates after that midday slump.
Garland's pro tip: When choosing an icebreaker, inform your guests that involvement is voluntary. This not only alleviates concerns, but it also encourages people to get involved (albeit in a roundabout way). You'd be surprised how many people want to get involved in fun activities once they realise that they have the choice to opt out.
6. Engage & inspire your audience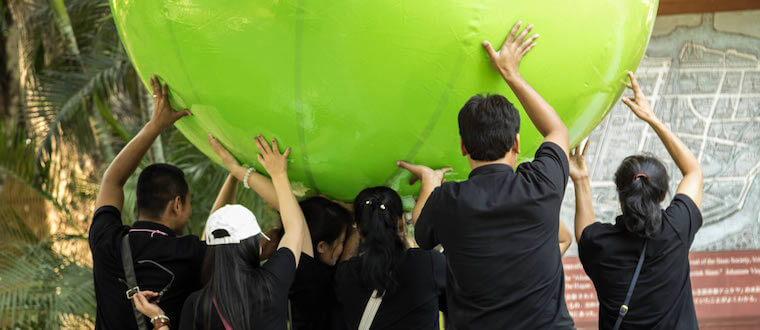 Conferences can tend to 'death by PowerPoint', so this is your chance to do something different! Break up the monotony by scheduling team activities in some breakout sessions. This can really stimulate your guests, break down barriers, and encourage bonding, regardless of position within the business. It also creates positive memories that last and will be associated with your company and your conference. Get remembered for the right reasons and benefit from a positive impact on attendees.
Garland's pro tip: Choosing breakout activities that require a combination of cerebral, creative, and physical stimulation are a good way to ensure there is something that every individual personality will enjoy.
7. Socialise & network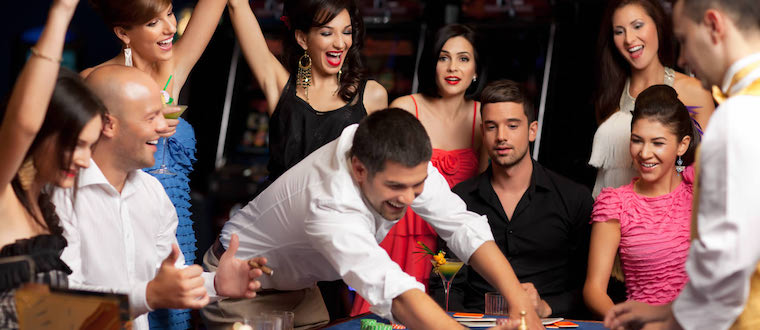 At the end of a busy day packed with icebreakers, keynote speeches, and team building breakout sessions, what better way to reward your loyal attendees than some fun evening entertainment? Let your guests unwind and have a great time with popular activities such as a traditional casino night or the ever-popular karaoke. In warmer climates, you can even make the most of the pleasant weather by hosting an outdoor mixer.
Garland's pro tip: Identify entertainment that is popular at your conference's destination. That way, you will be able to provide your guests with a taste of the local culture and create an inspiring event.
Follow these seven tips to make sure your conference runs like a well-oiled machine, wherever you are in the world! If you're looking for professional conference production(opens in a new tab), then check out Eventurous for more information. We'd be happy to help you prepare your conference anywhere across the globe!
---
Find this article useful? Enter your details below to receive your FREE copy of 95 Epic Places To List Your Tours and receive regular updates from Tourism Tiger and leading industry experts.
By submitting this form, you agree to Tourism Tiger contacting you via email.